Plus-Size Model Hunter McGrady's Husband Brian Keys Is Everything She Dreamed of
Hunter McGrady has it all; a flourishing career and the man she always dreamed of.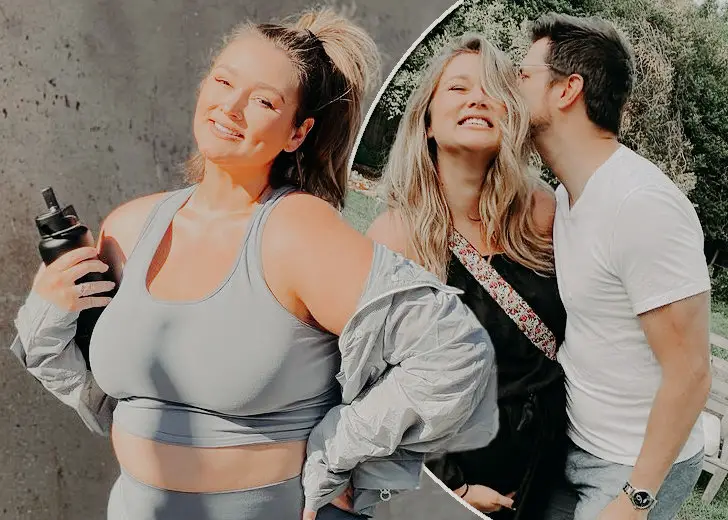 For the longest time, the only name that would pop to mind when thinking of a famous plus-size model was Ashley Graham.
However, as the fashion industry increased its focus on diversity, the demand for curvier models soared, and more and more plus-size models became household names.
In 2016, Hunter McGrady's bikini photoshoot was displayed on the pages of Sports Illustrated Swimsuit.
At a size 18, McGrady broke barriers as the curviest model ever and became an inspiration for many other women.
Since then, McGrady has earned praise as a body positivity advocate and has helped dispel the notion that you need to be a specific size to find success as a model.
She even partnered up with QVC to launch a size-inclusive clothing line called All Worthy, which ranges from XXS to 5X. 
McGrady has an illustrious career as a plus-size model and is now married with beautiful kids. 
McGrady's Modern Day Romance
Like most millennials, McGrady met the love of her life on social media, in her case, Snapchat specifically. 
The model's then-boyfriend Brian Keys was a fan of McGrady before the two met and followed her on Snapchat.
After six months of following the model, Keys saw that McGrady was in New York for a few days, and so he snapped her something funny and asked her to drinks. 
The model then asked Keys to add her on Facebook to see what he looked like. She was besotted.
The duo's first date lasted three days, and McGrady knew that he was the one. 
After over a year and a half of dating, her man surprised her with the proposal of her dreams, and in June 2019, they got married.
Recently the model penned a heartfelt tribute for her husband in honor of their 2nd wedding anniversary.
The model gushed about how her husband was everything she dreamed of. 
Happy 2 year wedding anniversary, my love. Thank you for being my rock, especially the last year when I needed it the most. You are everything I've dreamed of and more.
According to Keys' LinkedIn profile, he went to Hussian College and graduated in 1999. He then moved to New York to start his career in the advertising industry. 
Currently, Keys is an Advertising Executive and the Vice President and Creative Director of the BGB Group. 
McGrady Welcomes First Child
Although McGrady was already a mother to her husband's daughter from a previous marriage, she welcomed their first child.
The first-time mom revealed on June 28 that she and Keys had welcomed their son, Hudson Tynan Keys, on June 26, 2021.
In the captions, she wrote that she had never known a love like that and iterated that her son was the healing they desperately needed. 
McGrady's reference to healing had to do with the tragic loss of her brother, Tynan McGrady, who passed away in a car crash on May 1.
The couple named their newborn son, in part, after her late brother and added she could not wait to tell him how special his middle name was. 
Congratulations to the new mom.