Holly Madison's Dream Disneyland Wedding Ended in Divorce — Here Are the Details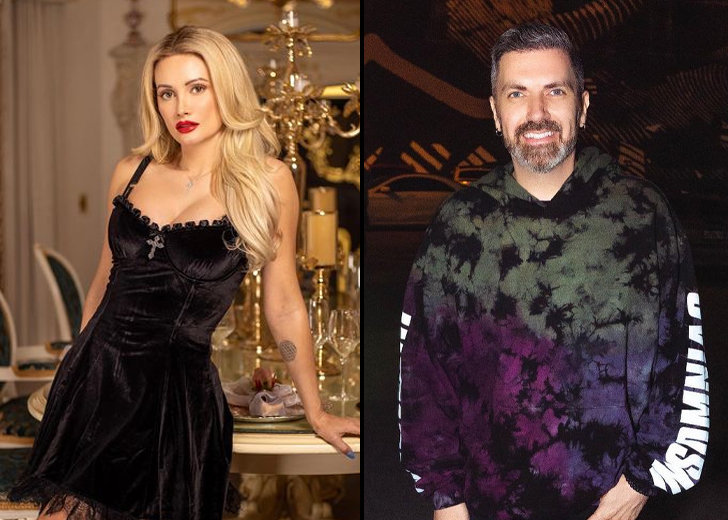 Holly Madison and Pasquale Rotella — who are now divorced — had a dream-like wedding on September 10, 2013.
The two reportedly tied the knot in Disneyland's Blue Bayou restaurant in the Pirates of the Caribbean ride. The grand ceremony was witnessed by about 150 guests, most of whom were close friends and family.
Holly Madison and Pasquale Rotella's Dream Wedding
Madison and her ex-husband Rotella, a founder at Insomniac Events, planned a fairy-tale wedding after dating for two years.
On the big day, the television personality wore a custom-designed Gregg Barnes gown — a white, strapless ballgown. Her looks were complemented by a $500,000 diamond tiara that rested on her head.

Holly Madison, Pasquale Rotella, and their daughter Rainbow at the grand wedding. (Photo: Twitter)
Meanwhile, the guests were ferried by train to the nuptials site, where the likes of Mickey and Minnie Mouse and Donald and Daisy Duck were already present.
The then newlywed couple and the guests later planned to ride Pirates of the Caribbean and watch Disneyland's long-running fire-and-waterworks show Fantasmic!
The couple also secured their marriage license, as Madison took to her blog to show off the official piece of paper, noting that "last wedding prep item taken off the checklist."
The Couple Had Two Children
From her marriage to Rotella, Madison had two children: a daughter, Rainbow Aurora Rotella, and a son, Forest Leonardo Antonio Rotella.
The former couple welcomed their first child, Rainbow, in March 2013, which was six months before they tied the knot.

Holly Madison with her ex-husband Pasquale Rotella and daughter Rainbow in 2013. (Photo: Twitter)
In August 2016, the two were blessed with a baby boy.
"What an incredible week. A crazy, stressful start, which transformed into this magical moment. First, a five-year-long indictment against me was finally dismissed; then yesterday Holly, Rainbow & I welcomed a healthy 8-pound, 14-ounce baby boy to the family," Rotella wrote on Instagram.
The Marriage Ended in a Divorce
Even though their marriage looked eye-pleasing from the outside, it wasn't so in reality.
After almost five years of marriage, Madison and Rotella went their separate ways in September 2018.
Rotella even took to Instagram to confirm the split, as he wrote, "It is with love in our hearts and a deep respect for one another that Holly and I have amicably made the decision to separate."
In the post featuring a sweet family photo, he continued to share that the pair are "forever partners and parents to two beautiful children." He then said they were fully committed to raising their kids in an environment filled with love and positivity.
Not just that, he also didn't miss out on praising his ex-wife. He said that she was a talented woman with a beautiful soul.
The divorce was eventually finalized in February 2019; however, the documents relating to support, property, and custody of their two children were sealed.
At present, Madison and Rotella are co-parenting their children, as expected from them, with the proud mother of the two occasionally posting pictures with the little ones on her social media.
In her September 2021 Instagram post, she shared a picture of herself with her two kids — their faces were hidden by emojis — as they went on a vacation to Disneyland.