HGTV Star Breegan Jane Lends Her Expertise to Couples in 'The House My Wedding Bought'
The interior designer is making people's dreams come true.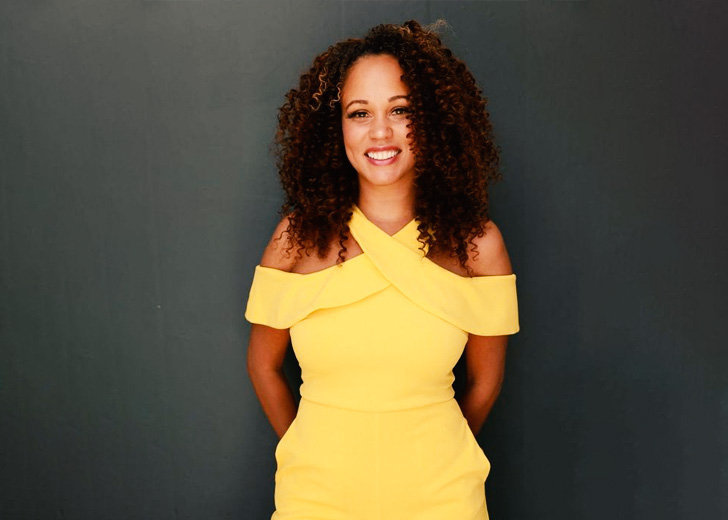 Breegan Jane has gone from an interior designer and lifestyle blogger to a metaphorical fairy godmother, granting ultimate budget ideas to engaged couples planning to start their life.
Jane's website reveals she entered the home-designing scene as a creative director and marketing professional for a luxury yacht manufacturer. During her service, she designed yachts and gained designing ideas from her international travels. 
The mother-of-two also lent her expertise to a multimillion-dollar luxury estate, UNICA, in Bel Air, California.
With multiple high-profile projects under her resume, Jane partook in HGTV's reality show Extreme Makeover: Home Edition in 2020.
Her stunning designs on the series won her attention from the public within a short time frame. As a result, she got her show on Discovery+. 
About 'The House My Wedding Bought'
The House My Wedding Bought is a Discovery+ original series that started streaming on July 16, 2021. The show featured Jane as its host and real-life engaged couples as participants.
The reality series chronicled Jane's financial expertise rather than her designing skills. With the new approach, she guided the couples best to utilize their budget and compromise on unnecessary spending. 
Before the show made its way to the streaming service, HGTV's president Jane Latman talked about the series in a statement to House Beautiful.
She shared that the interior designer would help the couples save money by downsizing plans for spacious backyard or spa bathrooms and scaling back on the guest list.
Latman mentioned that the show's motive was to provide participants with their dream wedding and first home.
Discovery's Senior Vice President of Content and Commercial Strategy, Lisa Holmes, also weighed in on the show's importance. She asserted that the reality program could be a resource for those in the same boat.
Towards the end of her statement, she said that the show would be perfect for their younger streaming audience. 
Breegan Jane on Her Role
Jane talked in length about her role in The House My Wedding Bought during an interview with HGTV in July 2021.
The homemaker shared she was there to make a far-fetched dream possible — helping engaged people buy a dream house and throw a huge wedding, even with ample savings. 
Admitting that extensive wish lists could be challenging, Jane opened up about the couple's differing sets of priorities. The HGTV star opined that a third party like herself could be handy in making them understand each other's ideas and cooperate.
The commercial designer surmised she felt nice to come in with a bird's-eye view, understand her client's wants and provide the ultimate guidance.
And while she is on a mission to make her couples' dreams come through, Jane understands the differing financial status of her clientele. So with that on her mind, she said she would make the plan work despite adversaries.