Here's Everything You Need to Know About Kmele Foster — From His Bio and Career to Education and Wife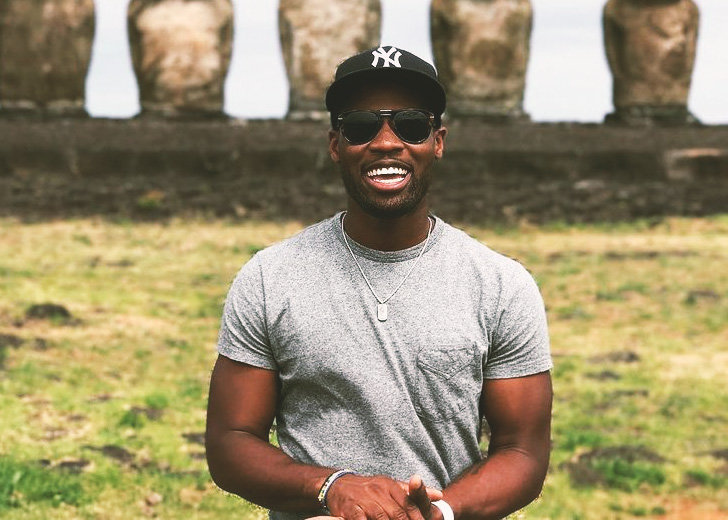 Kmele Foster is a jack of all trades. He is a telecommunications entrepreneur, producer, political commentator, and podcaster. He also has a couple of renowned businesses. 
Putting professional relationships aside, he has an adorable family with his wife, Tracy Foster, and daughter, Lia Lynette Emerson Foster. Here is everything we know about Kmele's professional and personal life. 
Kmele Foster's Bio 
The entrepreneur was born on October 31, 1980, and raised in Washington, D.C. As of 2021, his age is 41.
His middle and higher education is not known, however, Kmele went to college at the University of Maryland College Park. He got his degree in Bachelor of Arts, where he specialized in Economics and Government.
Kmele Foster's Job and Career 
Kmele is a co-host of the podcast The Fifth Column, which focuses on social and political issues. He is also the co-founder and vice president of the Maryland-based telecommunications consultancy, TelcoIQ. 
He is the former chairman of America's Future Foundation (AFF), a Washington, D.C. based non-profit political advocacy group. The foundation is dedicated to identifying and nurturing the next generation of conservative and libertarian leaders.
AFF targets young professionals in their 20s and 30s and who are advancing in their field of work. Individuals are helped by the team to excel in their careers and contribute to the success of freedom-minded enterprises.
Previously, Kmele co-hosted the Fox Business Network show The Independents alongside Matt Welch and Lisa Kennedy Montgomery. Currently, he is the lead producer of Freethink, a media firm and online video platform.
He has served as the executive producer for many Freethink projects like Wrong, Coded, Superhuman, and Crossing the Divide.
Kmele Foster and Activism 
A contentious letter signed by over 150 people, including J. K. Rowling and Noam Chomsky, was published by Harper's Magazine in 2020. The letter was a warning on how the free exchange of information and ideas was becoming more constricted.
Kmele was one of the signatories of that letter. His signature was unsurprising, given that he is an ardent libertarian opponent of cancel culture, the anti-capitalist side of Black Lives Matter, identity politics, and political orthodoxy.
Kmele Foster's Family 
Kmele has been with his wife Tracy for a long time. Although it is unclear when the pair began dating or got married, Kmele's Instagram account suggests they have been together since 2015.
Every June 17, they also commemorate their wedding anniversary. Tracy is a brand marketing strategist and the creator of ONA, a worldwide handbag and accessory boutique. 
Her LinkedIn page states she earned a bachelor's degree in communication from the University of Maryland in 2003. She then worked for six months as a recruiting officer for Teach for America. 
She then became a development associate at Thurgood Marshall Academy in 2005 and was eventually promoted to strategic projects manager. In 2009, Tracy left her job and pursued other chances.
She is currently a partner with NextGen Venture Partners and an Almaworks mentor. She also works for Independent Consultant as a marketing strategist.
Kmele and Tracy became parents to an adorable daughter, Lia, in December 2017. The entrepreneur announced the arrival of his newborn girl on Twitter, tweeting a photo of himself holding his daughter and hiding his face.
Since then, Kmele has revealed the face of Lia and has kept his followers updated on his daughter by posting images of her on social media.