Who Is Kmele Foster's Wife? Inside His Married Life
Foster has an adorable three-year-old daughter.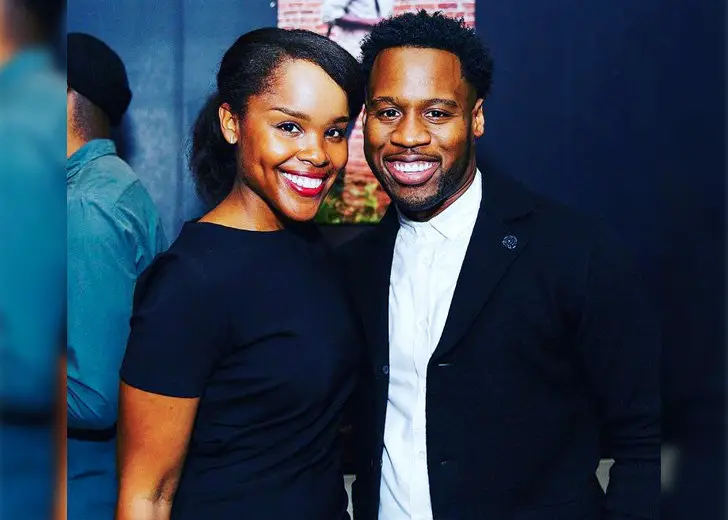 Over the years, Kmele Foster has garnered attention for highlighting larger-than-life stories through his famous podcast, The Fifth Column.
Besides that, he is respected for bringing forth stories about human perseverance and progress through his online video platform, Freethink Media. 
Without a doubt, Foster is a no-nonsense political commentator and a telecommunication entrepreneur, gradually earning recognition worldwide. But more than that, he is a loving husband and a doting father. 
Here's all that we know about his married life!
Kmele Foster and His Wife Welcomed Daughter in 2017
Foster is married to his long-time partner, Tracy Foster.
It is not sure when the couple started dating or got married, but Foster's Instagram hints they have been together since 2015. Also, they celebrate their wedding anniversary every June 17. 
In December 2017, the pair welcomed a daughter, Lia Lynette Emerson Foster, into their family. Foster took to Twitter to announce the birth of his baby girl, posting a picture where he held his daughter while covering his face. 
"Averaging what feels like 3.25 diaper swaps per waking hour," the podcaster captioned the picture. Then, gushing about his newfound fatherhood, Foster shared how barbershop visits had become sparse since his kid's arrival. 
"The fade has to stretch a bit further," Foster added, reasoning why baseball caps were mandatory for his pictures. Right after sharing about the new troubling irresponsibilities, he stated, "But there's also SO MUCH CUTE BABY."
Since the birth of his kid, Foster has kept his fans updated about his daughter, posting pictures of her on his socials. On September 29, 2020, he posted a picture of the three-year-old, revealing she had joined preschool.
Adventurous Tours Have Cost Them Wedding Bands
It is fair to say that Foster and Tracy are an adventure-loving couple.
The pair has traveled to various places, including Tokyo, San Pedro de Atacama, Easter Island in Chile, Santorini in Greece, Namibian Desert, Antarctica, Sydney Harbour, and even Iceland. 
While the adventures have strengthened their relationship, the trips have cost one thing in particular — weddings bands. 
In a Twitter post dated August 13, 2020, Foster disclosed he had already lost three to four wedding bands on different bodies of water. He joked he liked to think that their marriage leveled up with every replacement ring. 
About Kmele Foster's Wife Tracy
Foster's wife is a brand marketing strategist and a founder of ONA, an international store based on handmade bags and accessories. She started the business in 2010.
According to her LinkedIn profile, she graduated in communication from the University of Maryland in 2003. Following this, she worked as a recruitment officer at Teach for America for six months. 
Then in 2005, she joined Thurgood Marshall Academy as a development associate and later got promoted to strategic initiatives manager. The mother-of-one left the job in 2009 and dipped her hands in other opportunities. 
As of this time of writing, Tracy serves as a partner to NextGen Venture Partners and a mentor in Almaworks. In addition, she works as a marketing strategist for Independent Consultant.