Everything About Henry Cavill Parents And Their Family Life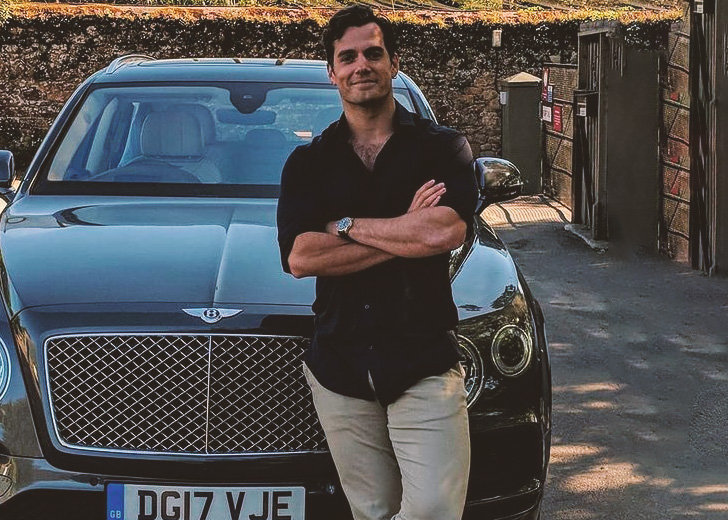 Henry William Dalgliesh Cavill, famously known as Henry Cavill, is presumably one of the most humble personalities in the entertainment industry.
Despite playing some of the most loved characters — be it Superman in the DC Extended Universe, or Geralt of Rivia in the Netflix fantasy The Witcher — he has never shown to be egotistical about his success. Because of that, many see him as a down-to-earth star.
Cavill has always credited his parents for helping him stay grounded.
Henry Cavill Credits His Parents for Keeping Him Grounded
For instance, according to Wimbledon Times, during a conversation with the Daily Mirror newspaper, Henry praised his mother and father, Marianne Dalgliesh and Colin Cavill, for giving him and his four brothers the best possible start in life.
The actor, who grew up in Jersey, said, "My upbringing has kept me grounded. My amazing parents have always told me to remain humble and thankful for what I get."
His mother, Marianne, served as a secretary in a bank and was born in Jersey. She is of Scottish, English, and Irish heritage. On the other hand, his father, Colin, was born in Chester, England, and worked as a stockbroker.
He also implied that he liked to go home "at any time," and the actor knew if he went home with a "big ego," his siblings would put a stop to it.
When you go home to family it doesn't matter what mood you're in, it doesn't matter what you say...there's something special and comforting about that...And my brothers threaten to kick my [expletive] as soon as I'm not humble.
The 'Superman' Star Occasionally Posts about His Parents
Besides interviews, the famed actor, who has 17.5 million followers on Instagram, occasionally takes to his handle to express his love and appreciation towards his parents.
On March 8 this year, marking the occasion of International Women's Day, Henry dedicated his Instagram post to his "magnificent" mother. He shared a throwback picture, featuring himself and his mother, where he wore a superman t-shirt and sat on her lap.
"My mum. An extraordinary, powerful, tough, intelligent, resilient, kind, thoughtful and caring person," he wrote, describing his mother.
Similarly, he had posted another throwback picture — that featured him, his father, and his brothers — on Father's Day.
In the June 2020 post, he appreciated his father and brothers, writing, "Happy Father's Day to you, my incredible father, and to you my awesome brothers! Legends to a man."
The snap saw Henry and his family's men dressed in black suits, white shirts, and black boots with striped ties. The actor also shared that people in England dressed like that all the time.