Hayley Kiyoko's Dating History — Who Has the 'Lesbian Jesus' Been Linked With?
"I didn't even take a chance on myself," Kiyoko says about not taking chance on women in the past.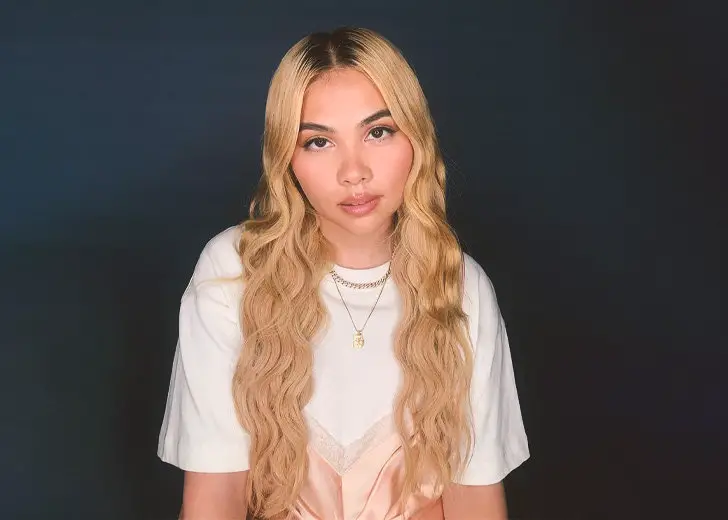 Singer-songwriter Hayley Kiyoko, who identifies as a lesbian, has been very secretive about her dating life. But according to multiple outlets, she is single at present, even though she has not publicly commented on her relationship status.
That said, she has been linked — confirmed or not confirmed — to a few names over the years, including former The Bachelor cast Becca Tilley, the Scooby-Doo live-action film series actor Nick Palatas, and fellow singer-songwriter Kehlani.
Fans Thought Hayley Kiyoko and Becca Tilley Were Dating
Identifying Kiyoko and Tilley's closeness, many fans on the internet started speculating that the two might be more than just BFFs.
The two reportedly crossed each other's paths in 2018 through mutual friends, and since then, they seemed inseparable, at least that is evident through their pictures. Their first picture popped up on the internet from a party with friends in August that year.
The two also looked cozy with each other when they were photographed at NYLON's Annual Young Hollywood Party in May.
In addition, Tilley even showed her support for Kiyoko publicly in December after the singer won the Rising Star Award at Billboard's Women In Music. Retweeting Billboard's tweet about her rumored girlfriend's emotional acceptance speech, she added, "SO PROUD!"
The same day, the reality TV star also shared a clip of herself sitting next to Kiyoko as she woke up from a nap during their journey. In the tweet, she expressed how lucky she felt to have spent the last six hours sitting next to the singer before asking her if she got her "beauty sleep." To that, Kiyoko answered with, "Can't you tell?"
But Were They Actually Dating?
None of them confirmed the rumors of them dating each other, even though the talks were going around for long and strongly. However, the rumors later sailed off when Tilley's relationship with her boyfriend became public in June 2019.
While playing Truth or Drink with her co-host Tanya Rad on their podcast Scrubbing In, she revealed she had been privately dating her boyfriend since late 2018. But when she was asked to disclose his name, she chose to drink. 
In November 2019, in an interview with Us Weekly at the 2nd Annual American Influencer Awards, Tilley stated she was in a "really good place" regarding her relationship with her beau.
Hayley Kiyoko's Dating Rumor With Kehlani Was Baseless, Too!
In 2018, Kiyoko and singer Kehlani came together for the former's music video 'What I Need' and played lovers in it. And it is apparent where the rumor of them dating originally came from.
But the rumor had no truth, and Kehlani was never Kiyoko's girlfriend.
The Singer Is Scared to Take a Chance on Girls
Earlier this year in June, Kiyoko — lovingly referred to as "Lesbian Jesus" by her fans — sat down with Buzzfeed to talk about her new song 'Chance,' and what inspired the song. The singer said she often had opportunities with women, but she never took her chances because she was too scared.
Complaining and being upset that I didn't have a chance with these women and I didn't even take a chance on myself. I didn't even believe in myself, that I was worthy or that I had something to offer. So that's what inspired this song.
Now, if we have to guess why she is still private about her dating life, her habit of being scared to reveal her secrets could be one of them. But we are only guessing!