Lesbian Singer Kehlani Wants to Raise Her Daughter in a Progressive Environment
Kehlani has broken quite a few rules in her life.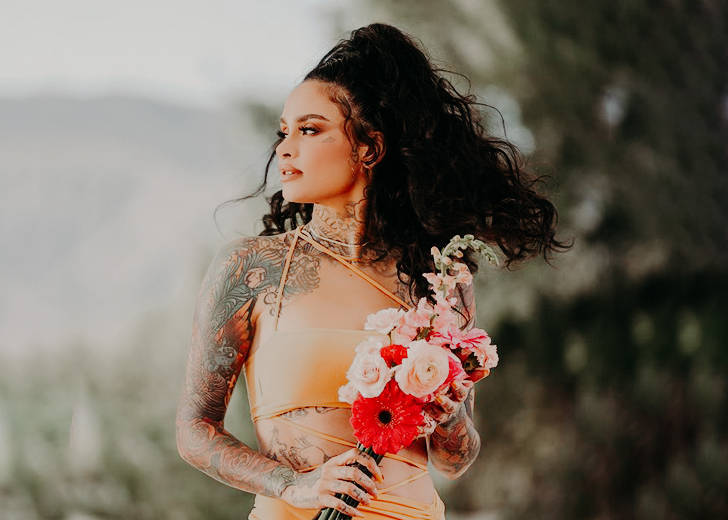 Kehlani Ashley Parrish is a powerhouse in her own right. The Oakland-born singer-songwriter is a mom to a daughter and intends to raise her in an extremely progressive environment.
A Sensational Music Talent
Ever since Kehlani made her debut with her album 'Cloud 19,' she has been praised by critics and her fans. The songstress also received a couple of Grammy nominations and her songs appeared on the Billboard 200 album chart on several occasions. 
The 25-year-old lesbian artist uses the pronouns "she" and "they" and is passionate about her work. The singer has dropped three mixtapes and a couple of studio albums to date. 
Her most recent work is 'It Was Good Until It Wasn't,' which was released in 2020 and received critical acclaim. Kehlani has collaborated with some of the biggest names in the music industry including Jhené Aiko, Musiq Soulchild, Ty Dolla $ig, Cardi B, James Blake, Zayn Malik, and Justin Bieber. 
Kehlani Wants Her Daughter To Be Progressive 
The songstress has been upfront about her sexuality even in the initial stage of her music career. She took to her Twitter handle in 2018 and told her followers that she identified herself as a "queer.
Kehlani also revealed her sexual preference on her Instagram Live. She told her fans that she was a lesbian. The singer has been an active member of the LGBTQ community for many years now. 
In 2018, the singer declared the news of her pregnancy. She mentioned on social media that she always wanted to be a mother. The Honey singer added that she had dreams of having a big and happy family of her own.
Kehlani further stated that she was privileged to be gifted with the unique privilege of being pregnant by the creator. The artist was also honored to have a great partner by her side. However, she was tight-lipped about the identity of her baby's father then. Later on, she did share that her guitarist, Javie Young-White was the father of her daughter. 
In an interview with Advocate, Kehlani revealed the privileges she enjoys for being queer. The 25-year-old mom has broken quite a few rules in the last few years. The songstress confessed that she did not reveal her sexual preference or spoke about her private life because of any kind of pressure. 
Kehlani feels very few artists can take the steps she has taken in her life and the way she has been genuinely herself. She feels blessed for being so fortunate. The artist realizes it is tough for trans artists, Black gay men, as well as, Black gay women who are masculine. 
The singer wishes to bring her daughter Adeya Nomi in an incredibly progressive manner and a queer ambiance. She also wants to read out queer books and queer stories to her little daughter. Kehlani wants her daughter to feel comfortable with stories where there are two parents, two mothers, and two fathers. 
Kehlani aims to make sure that her daughter looks at queer couples like normal people as she grows up.