Hayley Kiyoko Talks about Reconnecting with Her Asian Heritage
Hayley Kiyoko was not able to able to connect with her Asian roots until much later in life.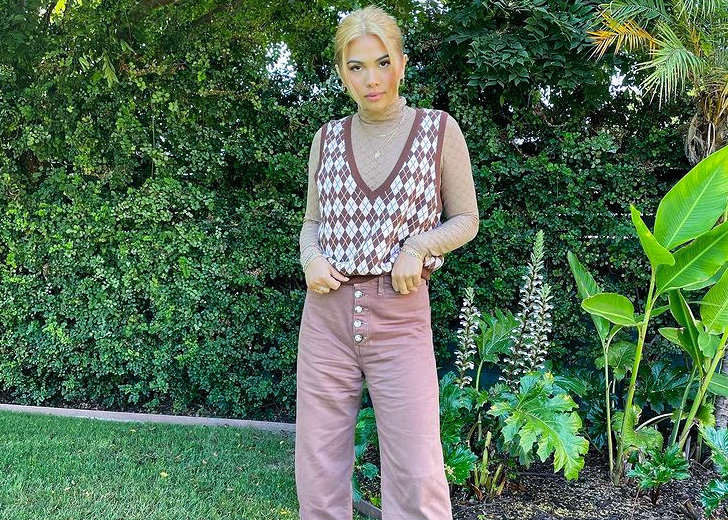 Singer Hayley Kiyoko appeared on our screens in 2007 when she made her debut with a minor role as the "dancing girl" in two episodes of the Nickelodeon show Unfabulous.
Since then, she's appeared in several television shows, including The Fosters and Disney's hit show Lemonade Mouth. But these days, she's perhaps best known for her captivating music and for becoming an active voice for the LGBTQ community. 
In 2015, she released an overtly gay song called 'Girls Like Girls.' At the time, there were very few genuine lyrical narratives for lesbians. Nevertheless, she continued to share her experience of loving girls in her songwriting, which garnered a devoted fan base. 
Nowadays, Kiyoko channels her energy into becoming a champion for young queer girls, especially Asians, and encourages them to find the confidence that she could not discover until after years of struggling to claim her voice. 
In her latest feature on People, she discussed her sexuality and growing up biracial. 
Hayley Kiyoko on Embracing Her Ethnicity
The singer, raised by a Japanese Canadian mother and Scottish father, touched on the importance of embracing her Asian side and Asian-American representation in the entertainment industry. 
Kiyoko revealed that growing up, it was difficult for her to connect with her ethnicity because she could not identify with any communities (Asian, Caucasian, Gay). She shared that she spent her youth trying to fit in with societal norms, which made her neglect her Asian roots. 
It wasn't until later that she had the opportunity to connect with her culture. 
I just didn't really have the space to do so when I was younger because I was just extremely gay and didn't have an outlet or felt like I had a community that I belonged to, so that really took over most of my youth. 
As part of her partnership with Hennessy X.O, Kiyoko was involved in the brand's digital series titled 'Original Odyssey,' which allowed her to sit down with her mother, Sarah Kawahara, and tap into her Japanese heritage. 
She also expressed her excitement at seeing more Asian American artists like Olivia Rodrigo and Saweetie because, as a child, she did not see any people she could look up to or connect with. 
Hayley Kiyoko Speaks Up About Being Biracial
Much of the reason Kiyoko could find anyone she could connect with on the screens or musically while growing is perhaps because of the industry's hesitance and covert discrimination against people who did not tick all the boxes.
In an interview with SXSW, Kiyoko spoke out about her experience being biracial and discriminated against in the industry. When asked about her Asian and Caucasian mixed ethnicity, she explained she was always told she was not "enough."
As an actress, when she went for casting, she was flat out told she was not "Asian enough" when trying out for Asian-American roles. And when she tried out open ethnicity roles, they told her she was not "white enough."
But since finding her voice and being comfortable in her skin, she has empowered many through her work and iterated that she will continue to do so.