Hasan Piker's 'Cracker' Controversy Gets Ethan Klein and Keemstar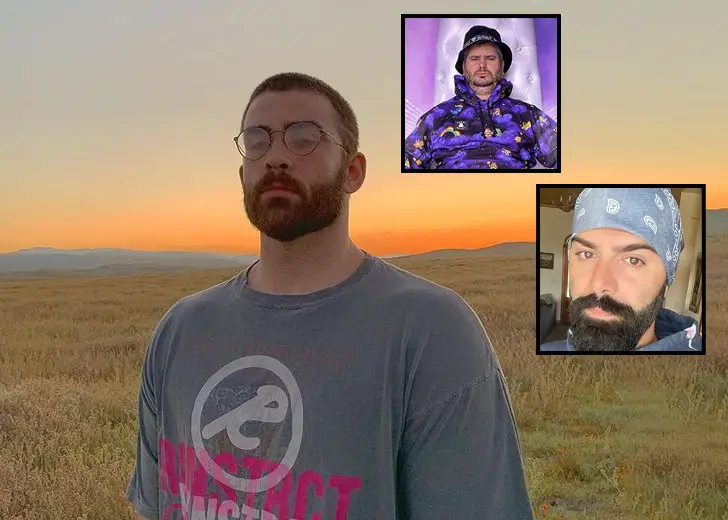 Keemstar is not new to starting feuds and scandals with fellow YouTubers and Twitch streamers.
This week, he started a controversy with Hasan Piker and Ethan Klein after trying to expose Piker's racism.
As a result, all three of them were going back and forth at each other on Twitter. Here is the breakdown of the feud. 
Hasan Piker's Twitch Ban Controversy
Piker was hit with his third Twitch ban on December 13, 2021, because of the word' cracker.' He was banned when he was streaming while watching various clips with over 40k viewers. 
Piker has been using the term 'cracker' for a while during his streams. Many fans have told him that it is one of the hateful slurs, whereas Piker insists it is not. 
While Twitch did not explain the reason for the ban, Piker insisted it was because of the term. He said it was anti-white racism for using the slur. 
Before this Twitch ban, Piker had several conversations about using the term.
He also confessed that two of his Twitch moderators, who had been with him for a long time, had been suspended for using the word 'cracker.'
He revealed that one of them was Brown and another one was Black. He also questioned if Twitter thought the term 'cracker' was a slur and said their decision to suspend was insane.
Regardless of the ban and use of the alleged racist slur, the streamer did not lose his partnerships. After the seven-day Twitch ban, Piker returned to the platform but did not stop using the word 'cracker.'
After a couple of minutes of being back on Twitch, he tempted the platform. He said, "Look, I know that I pushed Twitch's buttons. And now I'm going to do it all over again." 
He then went on to say anti-white terms to his audience. His comeback was full of sarcasm where he talked about racism. He even mentioned that the c-word was worse than saying the n word. 
Hasan Piker and Ethan Klein vs. Keemstar
On December 22, 2021, Keemstar tweeted a snippet of Piker's stream and "exposed" that the streamer was racist.
He said there was no remorse for Piker's actions and the racism rules implied for all races. 
The tweet was not well received by people who reminded the DramaAlert host that he used to say the n word.
He again tweeted that people were attacking him with racist slurs for speaking his truth. 
He also reminded people that Klein has also used racist slurs and the n word in the past. As soon as Keemstar tweeted, Klein and Piker responded to it with their own twist.
Klein responded to the DramaAlert host's tweet and called him a 'cracker' and reminded him of his time when he dated a 20-year-old. After Klein replied, Keemstar blocked him from Twitter.
Similarly, Piker also replied with a long tweet that ratioed Keemstar's. He called the YouTuber a "gnome" and asked him to unblock him from Twitter.
I have no idea why y'all feel so freely using that C word towards me or anyone.

According to my research you can get twitter banned for it. So like I said b4 don't listen to these people saying it's "ok to say" it's not. pic.twitter.com/HRbcg5foUY — KEEM 🍿 (@KEEMSTAR) December 22, 2021
Piker also said he would call the DramaAlert host a 'cracker,' but he was "more middle eastern" than the streamer. Klein's wife, Hila, also replied to Keemstar's tweet and called him a 'karenstar.'
Keemstar uploaded a video asking people not to be racist against white people. Unfortunately, it all fell on deaf ears since Kleins and Piker's tweets gained more traction than his.