What Happened to Hank Green's Planned Appearance on 'Criminal Minds'?
Hank Green cleared the rumors about being on 'Criminal Minds' on TikTok.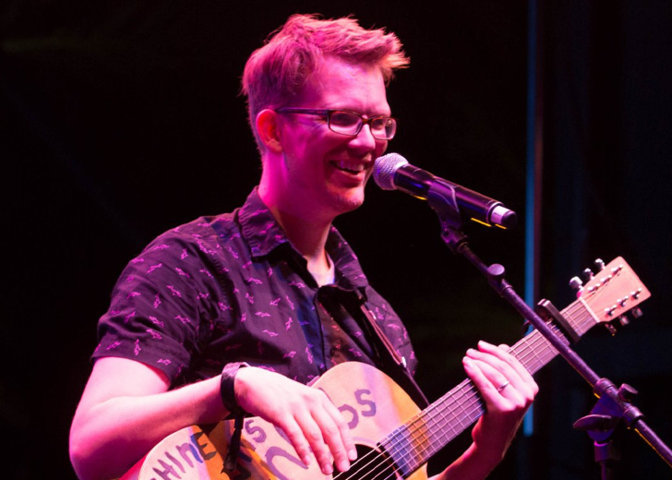 Hank Green is a jack of all trades. He is a vlogger, entrepreneur, science communicator, musician, author, YouTuber, and TikToker. He is best known for Vlogbrothers, a shared YouTube channel with his brother John. 
The Green Brothers also own other YouTube channels like SciShow and Crash Course, which are strictly used for educational purposes. They are also the creators of the world's largest conference for online videos, VidCon. 
Green has various other business ventures, but currently, he has taken over TikTok. He usually makes educational videos for his audience in an exciting and fun way. 
He also makes humorous TikToks and does social commentary on the platform, which is loved by all. As a result, he has amassed a massive fanbase.  
Hank Green on 'Criminal Minds'
At the beginning of 2021, there were rumors that Green would appear on Criminal Minds. Criminal Minds is a series where an elite squad of profilers examines the nation's most dangerous criminals to predict their future actions.
The show aired from September 22, 2005, to February 19, 2020, on CBS. Throughout its 15-year run, Criminal Minds was a rating success for CBS, consistently ranking as one of its most-watched series.
As a result, fans were disappointed when the series ended. However, on February 19, 2021, Deadline reported that there would be a revival of the series, which will air on Paramount+.
The streaming service has also ordered a true-crime docuseries named The Real Criminal Minds. Within five days of their initial report, Deadline also announced Green might join the cast of Criminal Minds reboot.

Deadline's deleted article about Hank Green Joining Criminal Minds. (Source: Reddit)
They soon deleted the article, but the news of Green being on the show spread like wildfire. Morgan Teixiera, a journalist, took to Medium to report the same info on February 25, 2021.
According to the article, Green was the first confirmed cast for the reboot, and he allegedly commented that it was "an amazing opportunity."
Hank Green Debunked the Rumors
After the news, fans started asking Green about him being cast for the reboot. Eventually, he addressed the rumors via TikTok on March 3, 2021.
He confessed he had never watched an episode of Criminal Minds, and he would not be on one. Green joked that his mother thought he was hiding the news from her. 
Therefore, Green debunked the news once and for all, confirming he did not join the cast for the reboot. 
Fans React to the News 
After Green announced he was not joining the cast, many fans were disappointed. Most of them commented on his TikTok, while some took to Twitter to express their disappointment. 
A Twitter user named @TOKINJAREAU declared she would not watch the Criminal Minds reboot if Green did not join the cast. 
Another user, @_stillsleepy, took a screenshot of Green's TikTok announcement and said that she was excited Green would be a part of Criminal Minds. 
Many fans believed Green would make the perfect replacement for Spencer Reid. Matthew Gray Gubler portrayed Reid, a genius with an IQ of 187 and an eidetic memory.
Criminal Minds had two spin-offs before — Criminal Minds: Suspect Behavior and Criminal Minds: Beyond Borders. Unfortunately, both of them were canceled because of poor ratings. 
Therefore, no one can guarantee how the reboot will be. There has been no news about the cast, production, and directors, so we can only wait for the information and see how the fans react.