Gaming YouTuber Moo Snuckel's Face | What Does Moo Snuckel Mean?
Moo Snuckel, whose real name is Brock Barrus, is a huge gamer and YouTuber. However, the most searched thing about him is his face and how he looks. Here, we give you some information regarding his looks and also his age, and why he changed his YouTube channel's name from Moo Snuckel.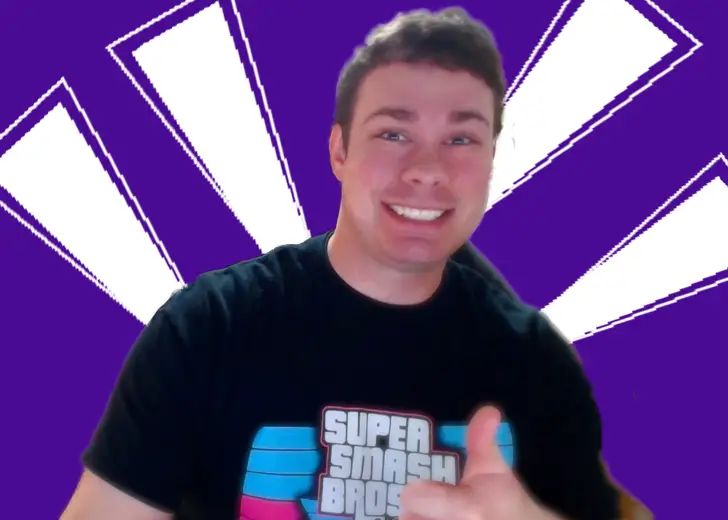 Moo Snuckel, whose real name is Brock Barrus, is a hugely popular YouTuber. He has garnered more than 3.3 million subscribers and millions of views on his gaming YouTube channel Moo.
Despite being huge and well known among the gaming community, Moo never really includes his face in his gaming video content on YouTube and neither does upload a lot of pictures on Instagram. This naturally builds up people's curiosity about how the gamer actually looks like in real life.
So, what does Moo Snuckel look like? Here, we reveal some lesser-known info about his face, age, and also about what his pseudonym Moo Snuckel actually means.

What Does Moo Snuckel Look Like?
For someone so successful in the YouTube sphere, Brock Barrus has managed to keep his personal life, and even his face, very much out of the public eye. Nobody really knew what he looked like, except maybe his close friends, gaming peers, and family members till a while back.
But, he did realize, even a while back, that people really wanted to know how he looked like in real life. Therefore, on 15 April 2014, Barrus took to his Instagram to post a picture of himself, which was the first time he had ever done so.
The caption of the picture perfectly described how he felt about pictures back then. The caption read, "I think it's the last picture I've been in. I'm not too big with pictures, but a lot of people ask me what I look like."
And even then, he chose to post a picture that did not give off much about him. The picture, which was actually taken in July 2013, shows him wearing a black Under Armour t-shirt and black sunglasses carrying a backpack. From what the background looks like, it was taken in a parking lot somewhere.
In the snap, he looks like a bodyguard—hunky and serious. The compliments poured in, with most of them just calling him a 'badass' or 'sexy'.
However, a comment made a clever joke on how he looked like a secret service agent and said "Protect the president". Another said "#terminator".
Nonetheless, the demands from his fans to show himself on YouTube did not go away. And Moo complied, doing a face reveal on December 29, 2014, on YouTube, which might have ended up being a good New Year's gift for his crowd.
Barrus is a handsome guy, which a lot of the people in the comment section of the face reveal agreed with. A bulk of the comments are just compliments towards him and how good he looks. However, he also came across as very awkward in the video, something that he admitted to being in a follow-up video where he responded to comments on his initial face reveal.
How Old Is Moo Snuckel? Info Regarding His Age And What Moo Sunckel Actually Means
According to Famous Birthdays, Moo Sunckel, or Brock Barrus, was born on June 17, 1987. Barrus has confirmed that his birthday is indeed on 17 June. However, we don't know if his birth year as provided by Famous Birthdays is also accurate, so take that with a grain of salt if you will.
Well... somehow the internet figured out that my birthday is today. GG internet. You win again — Moo (@MooSnuckel) June 17, 2017
Barrus started his YouTube channel with the name 'Moo Snuckel' on May 30, 2011, meaning that he has been on the platform for more than nine years as of November 2020. He had that name for quite a while before changing it to just 'Moo' according to his fandom page.
But why? What does Moo Snuckel mean and why did he change it?
Well, according to a user named Mexicutioner on Urban Dictionary, Moo Snuckel actually means something hilarious and kind of gross at the same time. To quote Mexicutioner, "A moo snuckel is when a guy's balls are split to either side of the pant leg, separating the balls."
No wonder why he changed it!
Nevertheless, his fans probably don't think of that definition when referring to him. Other than YouTube, Moo is also on Twitch and Facebook and has his own merch which you can buy from here.