Gaming YouTuber Moo Snuckel's Face Revealed — What Does Moo Snuckel Mean?
Moo Snuckel revealed his face through a YouTube video and gave hints about the meaning of his name.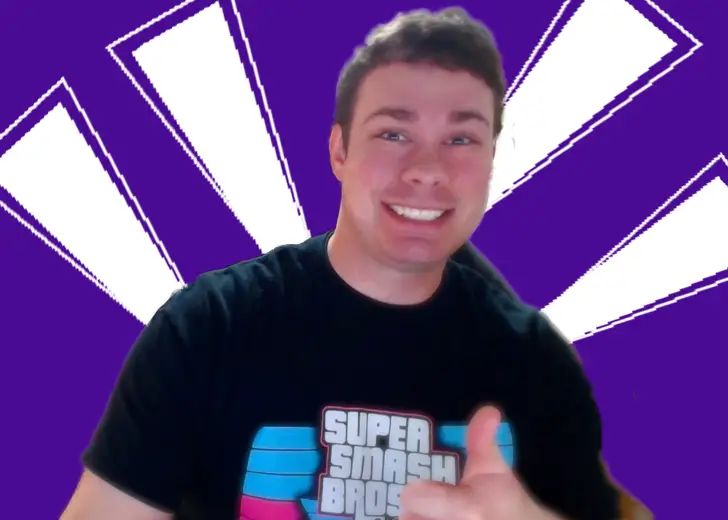 Moo Snuckel, whose real name is Brock Barrus, is a hugely popular gaming YouTuber with over 3.3 million subscribers and five hundred million views on his channel Moo.
Despite immense popularity, he has maintained privacy in his personal life, keeping his age hidden from the public.
What Does Moo Snuckel Look Like?
Snuckel started his YouTube career in 2011, and quickly garnered attention by playing mainstream games like 'Call of Duty,' 'Garry's Mod,' 'Grand Theft Auto V,' and 'Uno.'
Despite his uprising online presence, nobody except his friend and family knew what he looked like. He never revealed his face in his videos that featured only game animations. 
His privacy spurred curiosity regarding his looks among his fans.
On April 15, 2014, Barrus finally addressed his fans' concerns and Instagrammed a picture. The photo, taken in July 2013, was a throwback to the days he clicked pictures. 
Fans were quick to pour their compliments for the gaming YouTuber who rocked a black under armor t-shirt, black sunglasses, and a matching backpack.
But the photo didn't help much as fans asked him to do a real-time face reveal. The Utah native complied and posted a face reveal video on December 29, 2014. He stated that he did so to appreciate his fans' support. 
His fans were more than happy to see the real Moo and left a bulk of compliments in the comment section. One follower wrote, "Am I the only one who thinks Brock is handsome and cute?"
Another fan commented, "love how awkwardly adorable he is."
Barrus posted a follow-up video where he thanked his supporters and addressed comments that interested him.
How Old Is Moo Snuckel?
Unlike his looks, Barrus has not shared his age.
Nevertheless, he confirmed his birthday via a tweet dated June 17, 2017. Sharing that the internet figured his birthday, he confessed it was on 17 June. 
Well... somehow the internet figured out that my birthday is today. GG internet. You win again — Moo (@MooSnuckel) June 17, 2017
Barrus is already a father. He and his wife, Lauren, welcomed a daughter in September 2017. 
What Does Moo Snuckel Mean?
Numerous fans, including a user named Mexicutioner on Urban Dictionary, have deduced that Moo Snuckel is a male version of a camel toe.
Barrus, however, hasn't cleared up the air. The father-of-one has only shared that he came up with the name while visiting Jackson Hole. In a tweet dated July 2014, he wrote that the Moose in the valley gave him an idea for the moniker. 
Just days after, he uploaded another post and said that his name had nothing to do with a cow. 
Probably because of its unprofessional ring, Barrus changed his YouTube channel's name from Moo Snuckel to just Moo in 2017. He did the same to his Twitch account.