Call of Love: Symfuhny & BrookeAB's Twitch romance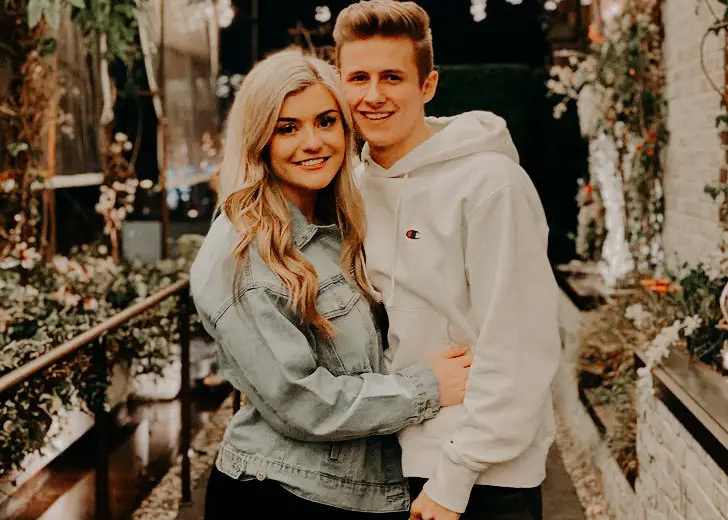 21-year-old Fortnite streamer, Mason Lanier, popularly known by the moniker Symfuhny, has made a name for himself in the gaming and streaming world. The gamer's girlfriend, Ashley Bond, known in the Twitch-sphere as BrookeAB, shares his love for gaming.
Young Love Blossoms
The couple started their Twitch journey around the same time in 2018. However, it is not clear whether they met for the first time through the platform.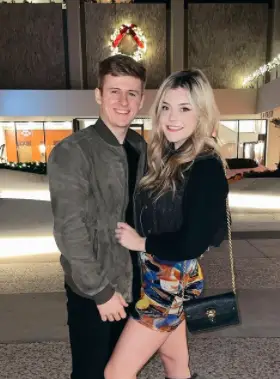 Mason Lanier & his girlfriend BrookeAB (Source: Instagram)
Both of them have an impressive number of followers on their social media accounts. As of this writing, Symfuhny has 2.8 million followers on his Twitch account alone. His girlfriend, Bond, has around a million followers.
The streamer duo has been in a relationship since July 26, 2019. Bond's 2020 anniversary post on Instagram corroborates this. 
Lanier's girlfriend posted a picture of them on their anniversary with a thoughtful and appreciative caption. Bond thanked the streamer for being a part of her life and wished him a happy anniversary hoping to have many more in the years to come. 
Bond went on to show her gratitude towards her boyfriend for facilitating the best year of her life, loving her unconditionally, and always being the best part of her days. 
Symfuhny & His Girlfriend Unabashedly Flaunt Love
That being said, this was far from the first time that the doting girlfriend flaunted her beau on her social media.
For instance, on December 22, 2021, Bond posted an endearing wish for her beau on his birthday. Proudly announcing that her boyfriend was her favorite human in the whole world, she shared adorable pictures of the couple, including a blurry picture of the two of them sharing a kiss. 
Judging by Symfuhny and Bond's frequent collaboration on each other's streams, it certainly looks like the couple share a strong bond.
Their playfulness with each other was particularly evident in one of the streamer's Instagram videos. In the video, he carried her and took her to another room for her nap time when she came to disturb him during one of his streams.
Other videos of the couple can be found on the gamer's Instagram and Twitch handles. 
Related: Fortnite player Ghost Aydan's girlfriend is also a twitch streamer
Symfuhny's Streaming Career 
Although the streamer has found popularity because of his Fortnite streams, he admitted in an interview that his decision to make the switch to Call Of Duty was a significant factor that contributed to him reaching the 2 million follower mark. However, his 2020 shift to COD was also a move that almost cost him his career. 
Sometime in mid-2020, the streamer was accused on multiple Reddit threads of cheating with the aid of aimbot and wallhacks in his Call Of Duty: Warzone streams.
While usually, the gamer never let the hate, be it direct or indirect, affect him, this time around, he immediately came out with an official response to the accusations in the form of a YouTube video on his channel.
The gamer showed the replays from his previous game streams from his perspective and asserted that the cheating allegations against him were false.