Fortnite player Ghost Aydan's girlfriend is also a Twitch streamer
Explore more about Aydan's girlfriend—how they met and how they complement each other both personally and professionally.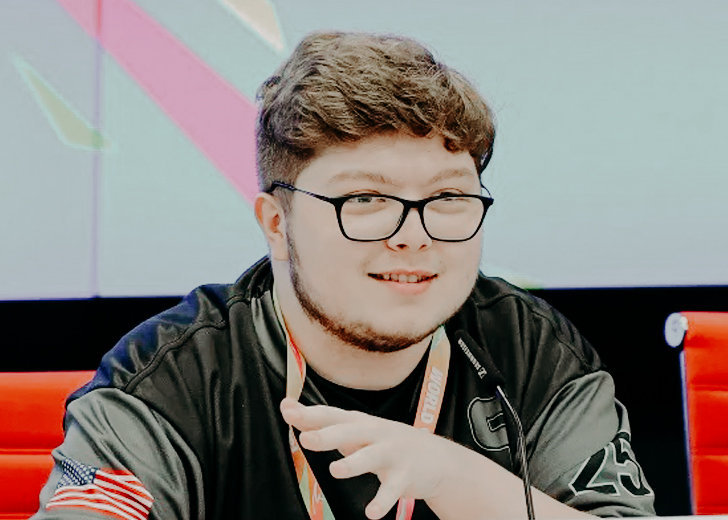 Streamer Aydan 'Aydan' Conrad, popularly known as 'Ghost Aydan,' who gained fame from his iconic Fortnite streams, has a girlfriend with very similar tastes.
On top of being his partner in his personal life, Conrad's girlfriend also joins him in his professional life. She is a full-time Twitch streamer and has also appeared in his YouTube videos and Twitch streams.
Conrad First Met His Girlfriend at an Airport
Conrad is currently in a relationship with Danielle Sweets, who he claimed to have first met in an airport. In a 2019 YouTube video, while introducing his girlfriend, the YouTuber shared that he met Sweets when flying for a tournament. The two were sitting at a Starbucks in the Chicago airport.
The duo seemed to have known each other before because the streamer mentioned calling Sweets at the airport to meet beforehand. Sweets denied that the meeting counted as a date, but her boyfriend insisted that it was one because of the effort she put into meeting him.
[Danielle] came for three hours to the airport. That is a date!
In the same video, he also mentioned that they started dating around July "of last year," i.e., 2018, although he did not seem to recall exactly when. This means the streamer pair have been together for around two and a half years now.
They Live with Their Two Dogs
Conrad and Sweets' relationship has come a long way from their first airport meeting—they now live together.
Several of the streamer and his girlfriend's Twitter posts reveal that they also have two dogs—Bambi and Thumper. Thumper seems to be a recent addition because the streamer mentioned in a 2019 YouTube video that he was "not ready" for two dogs back then.
Sweets Is a Twitch Streamer, Too!
Sweets is a Twitch streamer who plays several games, including Rust, Minecraft, Call Of Duty: Modern Warfare, and most importantly, Fortnite. Her Twitch account reveals that she played games since she was five when she got a Nintendo DS.
In addition to that, her Twitter account has a flag of Cambodia and Vietnam, suggesting that she is probably from one/ both of those countries.
Moving on, since both Sweets and Conrad are Twitch streamers, they have crossed paths several times in their streaming pursuits. In fact, Conrad once said that their full-time streaming job made it difficult for them to raise their dog leading to several arguments.
Even so, Sweets is ever supportive of his boyfriend's career pursuits, and Conrad has also made appearances in his girlfriend's YouTube channel through challenges and Fortnite streams.