Inside Han Ye Seul's Dating Life with Boyfriend 10 Years Younger than Her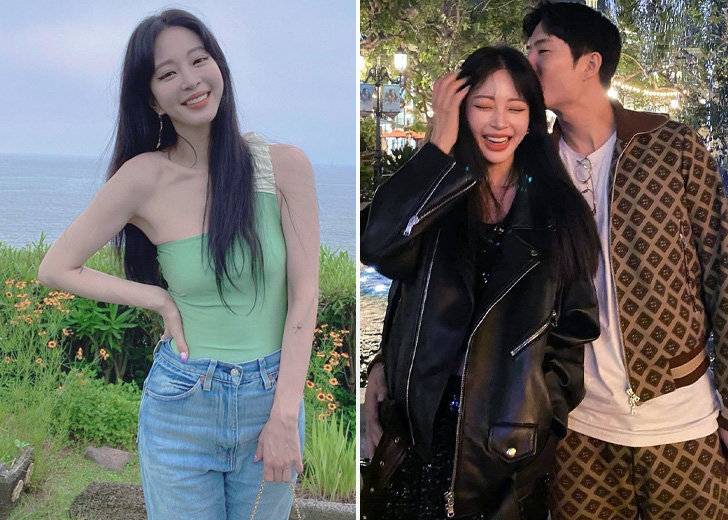 Han Ye Seul is a popular face in South Korean television.
The 32-year-old actress made her debut in 2001 as the winner of a supermodel competition. The actress who made her debut in the 2003 sitcom, Nonstop 4, got her first big break after being cast in Couple or Trouble in 2006.
People loved her performance in the drama, leading Han to act on multiple television dramas, namely Tazza (2008) and Birth of a Beauty (2014). She has also worked in films like Miss Gold Digger (2007) and Penny Pinchers (2011).
Han Ye Seul's Boyfriend Is 10 Years Younger than Her
Han is quite open with her fans regarding her personal relationships. Since many fans were curious to know who she was dating, she opened up about her boyfriend, Ryu Sung Jae, in May 2021.
On May 13, 2021, Han confirmed she was dating a theatrical actor ten years younger than her. The actress uploaded three photos on her Instagram with her boyfriend photographed in the last photo with the caption, "Introducing my boyfriend."
The photos showed the couple on a date at a plush restaurant near Seoul.
When the actress first opened up about her boyfriend, their relationship was heavily criticized for their age gap of ten years.
Her Boyfriend Was Falsely Accused of Being a Male Escort
A month after the actress made her relationship public, the Korean media outlet, Dispatch claimed that her boyfriend used to be a male escort and that he looks "exactly like someone from the movie 'Beastie Boys.'"
Han claimed the rumors were false on her Instagram story and showed love to her boyfriend by posting several photos taken from a recent date. 
"I took down the photos because so many of my acquaintances who were worried about me told me not to react to them," she wrote as her caption. "Instead, I will end the day with our pretty couple photos. Thank you for having faith in me and for supporting us."
Han Ye Seul Previously Dated YG Entertainment's Teddy Park
Han had been dating YG Entertainment's record producer Teddy Park since May 2013, and the pair remained together until October 2016.
Like Han, Park previously lived in the United States before working in the South Korean entertainment industry. 
"Teddy and Han Ye-seul have been dating for about six months," YG Entertainment acknowledged.
It is rumored that most people in the industry were already aware of their relationship before the news broke out in public. This was confirmed by Yang Hyun-suk, the CEO of YG Entertainment, and K-pop group Big Bang.
Park is one of the most famous producers in South Korea. He entered the music industry as a member of a hip-hop group, 1TYM. But after the group disbanded, he joined YG Entertainment as a music producer. 
Park has produced many hit songs for K-pop groups like Blackpink, Big Bang, and 2NE1.