Hailey Bieber Has No Plans to Get Pregnant Anytime Soon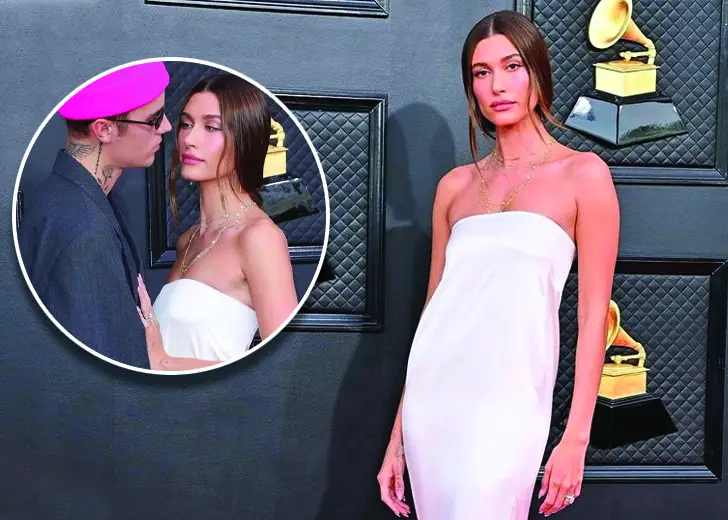 Earlier this year, Hailey Bieber opened up about her plans to get pregnant and have children with her superstar husband, Justin Bieber. 
She told Wall Street Journal she had no desire to start a family anytime soon, given they were both focusing on their careers right now. 
The model is busy preparing for her skincare launch while her husband is on tour till 2023. 
"I think ideally in the next couple of years we would try. But there's a reason they call it trying, right? You don't know how long it is going to take. Definitely no kids this year; that would be a little hectic, I think," shared Hailey. 
She added that most women were expected to have kids and disregard their career goals after marriage. 
Previously, the supermodel wanted to be pregnant right after her marriage when she was super young, but once she turned 25, she changed course and wanted to wait a little longer.
Unfortunately, fans will not be getting an update even if she gets pregnant. 
The CEO and founder of Rhode's noted that whenever she tried to have an open conversation, she was taken out of context, and hence she no longer felt it was worthwhile to talk about her life. 
Hailey Bieber's Husband Justin Bieber Wishes to Have Children
Although Hailey might not be ready, her husband previously spoke about wanting children. 
Last October, the 'Peaches' singer released his Amazon Studios' Prime Video documentary Justin Bieber: Our World. 
In a scene from the morning before his New Year's Eve 2020 concert, the singer was chatting with his wife when he shared that he ideally would like to have a baby. 
"My intention for 2021 is to continue to set goals and have fun while doing them. Make sure I put my family first and hopefully we squish out a nugget," Justin told Hailey.
When Hailey asked him for confirmation of his plans, he clarified he wanted to "start trying" at the end of 2021.
During an Ellen DeGeneres appearance in December 2020, the singer noted that he let Hailey make that choice even though he wanted kids. 
The 'Yummy' singer also told the host that he let her decide when she would like to get pregnant and how many children they would have since it was Hailey's body. 
But he wanted as many as Hailey was willing to and create a little Bieber tribe of his own. 
Hailey Bieber on Getting Pregnant and Motherhood
Hailey and Justin might have put on hold their plans to start a family, but that doesn't mean they can't start preparing. 

Hailey Bieber with Rosie Huntington-Whiteley talking about motherhood and getting pregnant on her YouTube show. (Source: Hailey Bieber/YouTube)
Last December, Hailey invited Rosie Huntington-Whiteley to her YouTube talk show Who's in My Bathroom?
They covered a lot of topics, including motherhood. 
Hailey told her model friend that she had no clue about being a mom even though she wanted children someday. 
"Being easy on yourself. Whether you're a stay-at-home mom or a working mom, it's a juggle and you take on a lot. Just be really kind to yourself and easy on yourself. And that's just from my own personal experience," Huntington-Whiteley recommended.
Baldwin previously shared to Harpers Bazaar that she planned to celebrate motherhood with tattoos when she had children. 
She shared that she intentionally kept the cute spaces on her body empty to tattoo her children's names.