Does Hailee Steinfeld Have a Boyfriend Now? Get To Know Her Dating History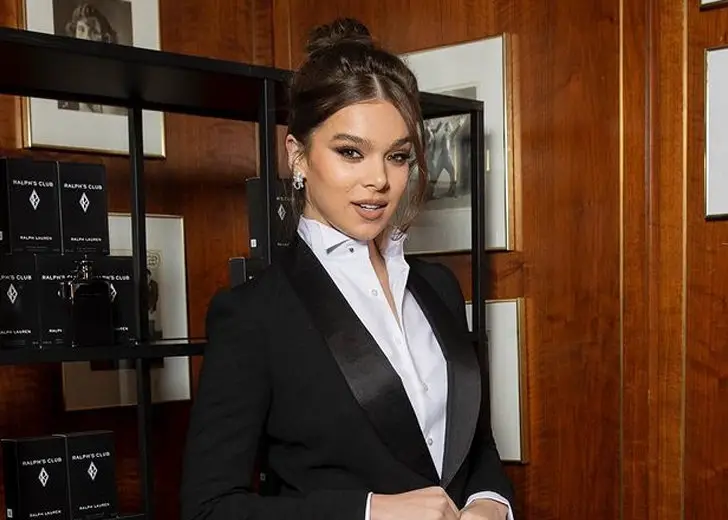 In 2017, Justin Bieber was rumored to be Hailee Steinfeld's boyfriend. The speculation came when Bieber was rumored to be single.
While the gossip started heating up, the Hawkeye actress addressed the matter during her interview with W Magazine, saying they have been friends for many years and it was crazy seeing people make a "big deal" out of it.
Hailee Steinfeld's Relationship with Niall Horan
After the rumors linking Steinfeld with Bieber dried down, speculations relating the actress with former One Directioner Niall Horan peaked in late 2017.
The pair were first seen together in 2017 at a Backstreet Boys concert in Las Vegas. She later sent her fans into a frenzy after posting a picture of herself in a T-shirt advertising Horan's tour.
In May 2018, Steinfeld and Horan were pictured together while attending the BBC Music's Biggest Weekend in Swansea.
According to The Daily Mail, Steinfeld and rumored boyfriend Horan were caught in each others' company in fan tweeted images.

Actress Hailee Steinfeld poses for a photo at the premiere of Marvel's Hawkeye. (Photo Credit: Instagram)
In one of the photos, they were seen sitting side-by-side around a table while their close friends surrounded them.
And in another image, Horan was spotted watching Steinfeld's act from backstage.
But that wasn't all. After the event's conclusion, BBC Radio 1 producer Fiona Hanlon's comment added fuel to the fire.
She claimed to have seen Steinfeld and Haron kissing backstage during the event.
"They were snogging, they were. So cute," Hanlon disclosed during her appearance in Nick Grimshaw's BBC Radio 1 Breakfast Show.
Later, the supposed couple was filmed by a fan at a bar and eatery E.P. & L.P. in West Hollywood, California.
As per People, their P.D.A was apparent as Horan had his arm around Steinfeld while they held their hands. The publication cited an onlooker who claimed the two "definitely looked like a couple."
Hailee Steinfeld's Split from Boyfriend
As per Us Weekly, the rising stars' busy schedule meant they could not give adequate time and attention for their relationship to continue.
Reportedly, the actress dated former boyfriend Horan for a year, i.e., from December 2017 to December 2018.

Niall Horan on the set of the long-running talk show Jimmy Kimmel Live. (Photo Credit: Instagram)
While the exact reason for their split remains unknown, Steinfeld certainly left some clues for her fans to explore.
On New Year's eve in 2018, Steinfeld took to her Instagram to promote her movie Bumblebee by posting a picture of a billboard with the caption, "I bet you think of me when you see this driving down the sunset."
Her timing coincided with Horan's time in Los Angeles, and fans were left to wonder if she was taking a potential hit at the singer.
Likewise, on January 1, 2019, she wrote the words "preach it" in her Instagram story repost, which contained the text "no more dating narcissists."
Interestingly, the singer released her single titled 'Wrong Direction' in January 2020, hinting at a possible breakup with her former boyfriend. 
While Steinfeld did not explain the thought process and the inspiration behind the song, she admitted it was more difficult to write than her other records.
In an interview published in Cosmopolitan on November 16, 2021, Steinfeld gave hints of her relationship status, seemingly revealing being single.
She said she was painting a picture of a perfect partner who, first and foremost, should be loyal and honest but confident in doing things themselves while she minds her own business.