Get to Know Grant Hill and His Family of Grownup Daughters
Grant Hill passed his athletic genes to his daughters.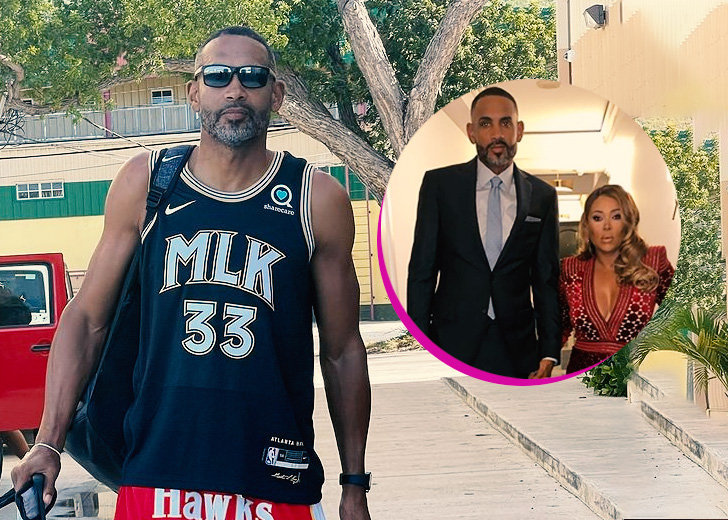 There is no denying that seven-time NBA All-Star player Grant Hill is a household name in the world of basketball.
Grant entered the NBA in 1994 when people were still reeling from Michael Jordan's retirement. He had talent and possessed a once-in-a-generation skill set that filled the void left by Jordan. He carried the torch and ascended to the top of ranks and into the upper echelon of basketball.
After a successful 19-year run, Hill retired at the end of the 2012-13 season. As a retired athlete, Grant continues to excel off the court from sports broadcasting to real estate, and at home and in the community.
And in every step of the way, Tamia, his wife and matriarch of the Hill family, stood by his side. The duo walked down the aisle in 1999. On their special day, the R&B songstress who had never sung for her husband did so as a surprise gift for him. 
Together, Tamia and Grant have two daughters, Myla Grace Hill and Lael Rose Hill, and amazingly, they turned out just like their parents. 
Grant and Tamia's Daughters
Myla Grace, the older of Grant's two children, was born in 2002.
In 2018, Grant and Tamia appeared on Oprah Winfrey Network's Black Love, a docu-series where couples shared their secrets on long-lasting marriages. In the episode, the couple talked about the birth of Myla. 
They explained that, like all new parents, they were clueless about caring for an infant and did everything they were not supposed to do with kids. However, the former NBA star also revealed his true feelings about when their daughter was born, albeit jokingly. 
Myla slept on [Tamia's] chest for the first 3 months. I remember like "man that used to be me laying on her chest" I felt like- I actually honestly found myself jealous of the baby. 
That was a long time back. Today Myla is all grown up, and it seems she is very private about her life, given that her Instagram account is private. However, her mother occasionally shares photos of her, and it appears she is very sporty and adventurous. 
Myla can be seen kickboxing and water skiing.
She is also a student assistant for the Women's Basketball team of Rollins College and proved she had the brains too when she made the President's List. 
Grant's second daughter, Lael Rose, was born in August 2007. In an interview with People, Tamia revealed that Lael, unlike Myla, was difficult to give birth to, but she eventually entered the world as a healthy 8 lbs., 6 oz. baby. 
It looks like Lael inherited her father's athletic genes. She is a football player and is constantly seen training in her mother's Instagram uploads. The Hills are sure one happy family!