'Good Time's Ralph Carter Went Back to His Roots and Has Been Working in Theatre for a Long Time
Carter played Michael, the youngest son of Florida and James Evans, in 'Good Times.'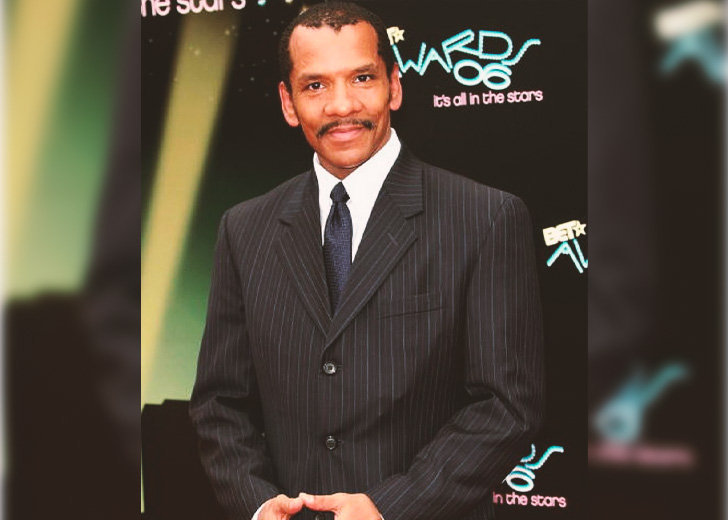 60-year-old Ralph Carter is a versatile actor and singer renowned for his portrayal of Michael Evans on the CBS sitcom Good Times. His character was the youngest son of Florida and James Evans, the sitcom's lead characters.
The show, one of the first American black sitcoms of its time, was a big hit with a six-season-long run between February 1974 and August 1979.
But after the show ended, Carter never really continued to work in the mainstream television industry, making many fans waiting for his next stint on television or movies.
That said, fans first need to understand that he was a theater artist before being discovered and brought into the television. The actor was still a teenager when the producer Norman Lear saw something unique in him and gave him the chance to share the screen with Esther Rolle and John Amos in Good Times.
"I am very proud of the background that I was allowed to have when I was a younger actor," Carter said about his theater background during an interview with Eyewitness News on ABC7NY in November 2019.
'Good Times' Actor Ralph Carter Went Back to Theater
In the interview, he also implied that he came into television when he had an opportunity to convey a message to the African-American viewers and subsequently went back to his roots after contributing. 
In fact, he believed that the theater industry was in an "explosive realm" in the 70s, with many progressive people working hard. The theater was also making impactful plays featuring African-American actors to end racial discrimination.
"That wave of consciousness and beautiful television productions that featured African American artists," he added.
In the wake of that belief, Carter also dedicated most of his career — even after a hit television stint — to the theater and continues to do so to date.
After the end of the century, Carter appeared on the cast of 2005's Ain't Supposed to Die a Natural Death for the Classical Theater of Harlem Company.
Speaking of his theater background, he made his Broadway debut in the musical The Me Nobody Knows at 9. He subsequently worked alongside actors like Pearl Bailey and Josephine Baker and acted in other Broadway productions like Tough to Get Help, Dude, Via Galactica, and Raisin.
He went on to earn a Tony Award nomination as Best Supporting or Featured Actor for his role as Travis Younger in the musical Raisin in 1974.
Presently Serves as Vice-President at AUDELCO
After working as an actor for years in the theatre, Carter now serves as the 3rd vice-president at Audience Development Committee, Inc. (AUDELCO), an organization created in the '70s by actress Vivian Robinson which honors black theater in the tri-state area.
Sitting in a respectable position of an impactful organization, the Good Times actor believes that it's crucial for people to support local and black theater not only for the actors but for the village it takes to get a play running.
Speaking with Sandra Bookman on Eyewitness News, Carter added that the organization also hosted The VIV Awards annually to recognize the work of dozens of people in the theater. In addition, they regularly conducted seminars, lectures, forums, and other theater activities focused on the young generation.