Where Are the 'Good Luck Charlie' Cast Now?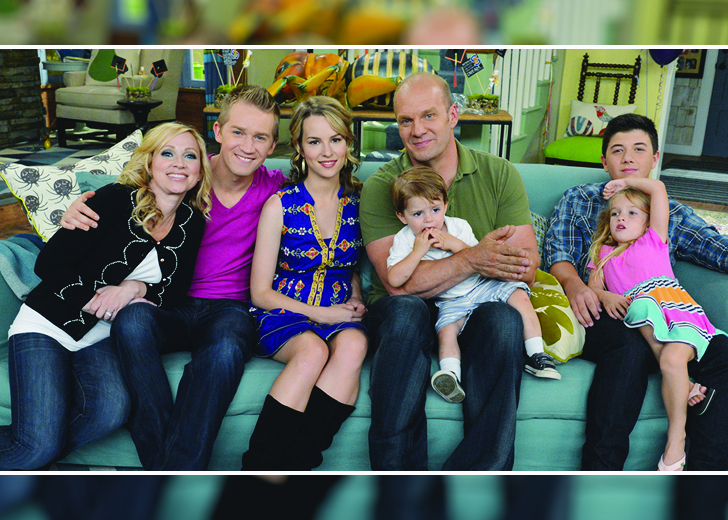 Disney's popular sitcom Good Luck Charlie ran from 2010 to 2014. During the time, the show enjoyed much success and was nominated for three Primetime Emmy Awards for Outstanding Children's Program from 2012 to 2014.
Good Luck Charlie had a huge cast that pulled actors of all ages to fill in the shoes of the colorful members of the Duncan family in the show.
The entire cast got together back in 2020 to celebrate the sitcom's 10-year debut anniversary. To this day, the actors are all incredibly close, often reuniting for family dinners and big events.
Here's a look at the cast of Good Luck Charlie and where they are now.
Where Is Bridgit Mendler Now?
Bridgit Mendler played Teddy Duncan, the big sister of the show's titular character, in Good Luck Charlie.
Mendler was one of the most important characters in the show. She could be seen offering words of wisdom to Charlie through video diaries in every single episode.
Since the show's end, Mendler has been part of many movies and TV series, including Undateable (2015-2016) and Merry Happy Whatever (2019). However, she hasn't continued her acting career after playing in Merry Happy Whatever.
Aside from acting, Mendler also furthered her career as a musician, releasing several singles and EPs.
Mendler married her husband, Griffin Cleverly, in October 2019.
Leigh-Allyn Baker Now
Leigh-Allyn Baker played Amy Duncan, the mother of Charlie, Teddy, and all their siblings.
Baker has continued her acting career. More recently, she appeared in shows such as Misfits (2019) and Christmas in the Pines (2021). She also voiced characters in shows and video games, including Star vs. the Forces of Evil (2017-2019) and Mass Effect: Legendary Edition (2021).
Aside from her professional career, she went viral in 2021 for her anti-mask speech at a school district in Franklin, Tennessee.
Bradley Steven Perry Graduated from USC
Bradley Steven Perry played Gabe Duncan, who is the middle Duncan sibling in Good Luck Charlie.
After the Disney show ended, Perry continued his education and professional career. He has had recurring roles in many TV series, such as Descendents: Wicked World (2016-2017) and Schooled (2019-2020).
Perry graduated from USC in May 2021. He celebrated the occasion with an Instagram post.

Bradley Steven Perry celebrating his graduation. (Source: Instagram)
"And for the last time, I wasn't 'on the rowing team,'" he captioned the post. "Fight on forever, baby."
Jason Dolley Is a Streamer
Jason Dolley played PJ Duncan, the oldest Duncan sibling. Unlike the other castmates, Dolley has been streaming while still continuing his career as an actor.
On his Twitch page, he describes himself as an "aspiring chess prodigy" and host of the new talk/game show. As a streamer, he has made a name for himself in the Fall Guys competitive scene and even won the season 4 Twitch Rivals event.
It was recently announced that Dolley would reprise his role in the upcoming reboot spinoff of Cory In The House.
Where Is Eric Allan Kramer Now?
Eric Allan Kramer played Bob Duncan, the father of the Duncan siblings. He considers himself a lucky TV dad and frequently posts about his castmates from Good Luck Charlie.
Kramer posted a picture of himself and Dolley playing poker in March 2021. "TV father and son cleaning up at the poker table," he wrote in the caption.

'Good Luck Charlie' stars Eric Allan Kramer and Jason Dolley playing poker. (Source: Instagram)
Kramer, who recently worked on projects such as Lodge 49 (2018-2019) and Side Hustle (2020-2021), celebrated his 60th birthday on March 26, 2022.
Mia Talerico
Mia Talerico played the titular character in the popular Disney show. She has since played in several shorts, including Shadow Theory (2015) and Photographic Memory (2015).
Talerico also had a recurring role in Mani (2018-2021).