Inside Bridgit Mendler and Husband Griffin Cleverly's Wedding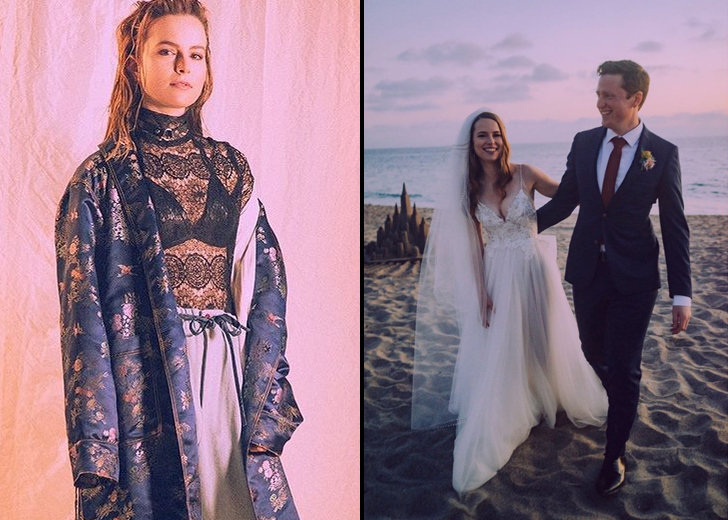 Bridgit Mendler and her husband Griffin Cleverly announced their engagement in April 2019.
The actress took to Instagram to share a snap of herself flaunting an engagement ring while her partner Cleverly stood by her side.
The Good Luck Charlie star was spotted with Cleverly at a beach. 
"We thought we should share the news," Mendler wrote in her caption, followed by a winking face with tongue emoji and a bouquet emoji.
Further in her writing, Mendler called her spouse a deep thinker, a steadfast companion, a cheerleader, a challenger, and the "biggest goof" she knew.
"Looking forward to holding your hands forever," she penned in the concluding sentence.
Bridgit Mendler's Wedding with Husband
Flash-forward to six months, and the pair exchanged vows during a private ceremony hosted on a beach in the presence of their family and friends.
For their wedding, the groom and bride opted for traditional wedding outfits.
However, while Mendler opted to wear a typical white wedding gown, her better half rocked a navy blue suit with a white shirt and maroon tie.
Mendler shared a wedding picture on her Instagram account, thanking fans and well-wishers for showering them with love as they embarked on a new journey.

Bridgit Mendler and her husband Griffin Cleverly on their wedding day. (Photo: Instagram)
On the other hand, Cleverly did his part by sharing a series of pictures from their big day, which showed the husband and wife posing with their bridesmaids and groomsmen.
"Got to marry my wild love this weekend," Mendler's spouse wrote in the opening sentence of his lengthy caption.
In his writing, Cleverly wrote he was looking forward to a life of learning, exploring, and love with his wife.
He further extended his gratitude toward their "wonderful family and friends" who attended the ceremony. He reiterated he wouldn't forget the warmth, kindness, and help from everyone.
Before meeting Cleverly, Mendler dated actor Shane Harper, her co-star and on-screen boyfriend in the sitcom series Good Luck Charlie.
Getting to Know Bridgit Mendler's Husband
Cleverly was born in 1991 in Reston, Virginia, to his parents, Phillip Cleverly and Keri Kozlowski Cleverly. He has three sisters named Adrienne Cleverly, Dana Cleverly, and Willow Cleverly.

Bridgit Mendler's better half, Griffin Cleverly. (Photo: Instagram)
Cleverly holds a graduate degree in Mechanical Engineering from the University of California, Los Angeles. He is currently working as an Aerospace engineer.
The engineer is known for his association with reputed Aerospace company Lockheed Martin.
As of this writing, he is working as a research associate for the Space Exploration Initiative at the Massachusetts Institute of Technology (MIT) in Cambridge.
But, he is not the only one from his family who has an excellent career.
Cleverly's sister Willow has a bachelor's degree in psychology and is engaged with a housing firm in Los Angeles as a database and donations coordinator.
Likewise, his other sister Dana is an art and marketing director at Los Angeles-based Lassens Natural Foods.