Gleb Savchenko and Charli D'Amelio Would Make a Perfect Match for 'Dancing with the Stars' Season 30 According to Savchenko's Daughter
Gleb Savchenko's daughter says her father and social media personality Charli D'Amelio would make a great pair for 'Dancing With the Stars' 30th season.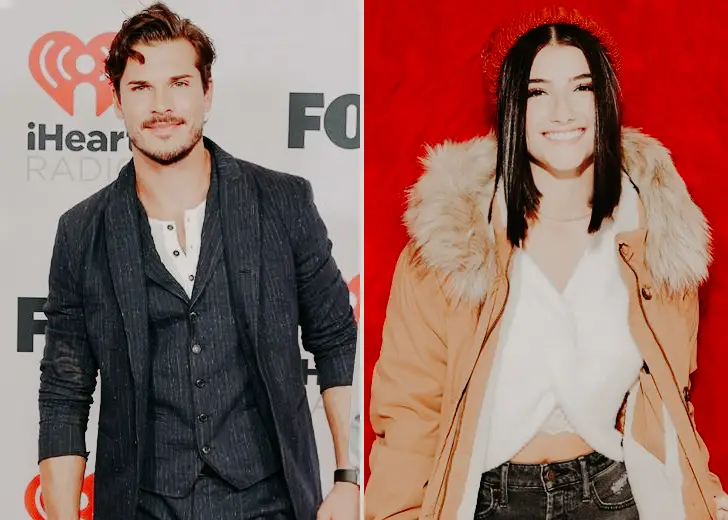 Professional dancer Gleb Savchenko's daughter wants her dad to pair up with Charli D'Amelio for the 30th season of Dancing With the Stars.
When speaking to ET in July, Savchenko revealed his daughter, Olivia, was a huge fan of D'Amelio and had asked him to get her to join the dance competition series. He also shared that she enjoyed using TikTok and wanted to make one with D'Amelio.
Charli D'Amelio. That's Olivia like, 'Dad, you've gotta get her! C'mon! You're gonna win. She's so good at TikTok. I want to do TikTok with her. I'm going to get so many more followers.'
Olivia isn't the only one who thinks D'Amelio would be a great addition to the cast of Dancing With the Stars' upcoming season. Derek Hough, who will return as a judge, also said it would be really cool to have the social media personality on the show's dance floor.
Hough added he understood some fans didn't like it when someone with a dance background was added to the show but pointed out that what mattered, in the end, was how much training they put in.
Preparations For 'Dancing With the Stars Season 30' & Dream Partner
While Savchenko's daughter wants him to pair up with D'Amelio, the dancer says his dream partner would be the Mad Max: Fury Road star Charlize Theron. As of now, the cast for the upcoming season hasn't been announced. 
It's also unclear if Savchenko will return but the dancer said he would agree if they want him on the show. And though Savchenko is uncertain if he will be on Dancing With the Stars, he says he is always ready as he stays active throughout the year. 
I constantly am active. I teach online lessons, I choreograph, I dance with my daughter. So I dance all the time, I like to stay active throughout the whole year, no matter what, and be ready anytime… I like to do it every day. That's my routine, it's a lifestyle.
Co-Parenting With Estranged Wife
Savchenko has been on Dancing With the Stars for 8 total seasons. And while it has allowed him to do what he loves on TV, it has also created problems in his personal life.
He is currently going through a divorce with his estranged wife, Elena Samodanova. The two announced their split in November 2020 after 14 years of marriage.
Shortly after the announcement, Samodanova accused Savchenko of engaging in "ongoing infidelity" throughout their marriage.
Savchenko was then romantically linked to his Dancing With the Stars partner Chrishell Stause but denied any romantic relations with her. Savchenko shared the two were only friends and that their relationship was strictly platonic.
Stause also denied the affair allegations, stating that countless hours of training and dance rehearsals had created a strong supportive friendship, but nothing more.
Savchenko and Samodanova are currently co-parenting their two children — daughter Olivia (10) and daughter Zlata (3). The Dancing With the Stars dancer is focusing on his kids who he says are his everything.