Justin Hartley's Wife Sofia Pernas Wishes Step Daughter on Her Birthday— Inside Their Relationship Dynamics
Hartley comfortable in new marriage as daughter and new wife also get closer.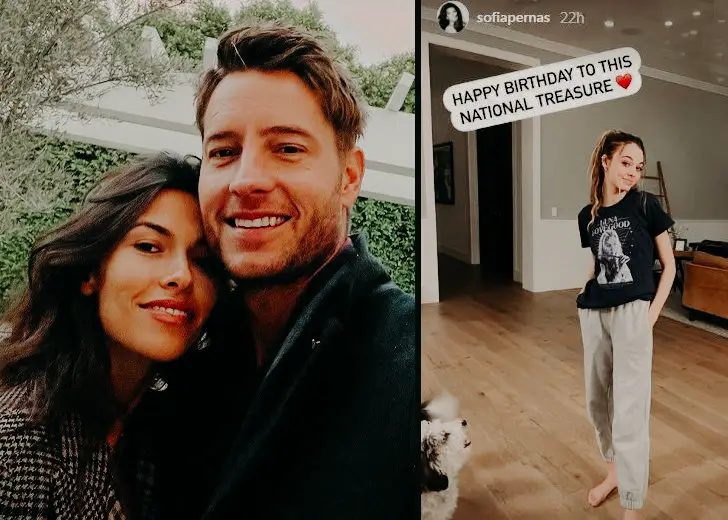 Justin Hartley's wife, Sofia Pernas, seems to have developed an intimate bond with her step-daughter, Isabella Justice Hartley.
Pernas posted a series of Instagram stories of the pair on Justice's 17th birthday. In one of the posts, Pernas wrote, "Happy birthday to this national treasure."
Justice has also reciprocated love to Pernas and posted heart emojis on Pernas' Instagram post with Hartley.  

Justin Harley and Sofia Pernas' Relationship
Hartley and Pernas dated for just over a year before tying the knot in May 2021. The couple first met in 2015 on the set of CBS's soap opera, The Young and the Restless. They remained friends at the time, given that Hartley was then married to Chrishell Stause.
In fact, Pernas and Stause were close friends and frequently exchanged comments and likes on Instagram up until February 2020. So, although Hartley filed for divorice with Stuase in Decemeber 2019, she never suspected that Hartley would leave her for their mutual friend Pernas.
Hartley cited "irreconcilable differences" as the reason for his divorce, but Stause claims she was left "blindsided." Stause claims that Hartley texted her about filing the divorce and that "forty-five minutes later, the world knew."
Pernas Felt Betrayed
In an episode of Selling Sunset, Stuase opened up to her friend Mary Fitzgerald about her sadness and the feeling of betrayal. She said, "How could you do it this way? I love him so much. This was my best friend. Who do I talk to now? It's just such a roller coaster."
Stause had already endured a heartbreaking time, having lost her father to lung cancer in December 2019 and then her mother to the same disease in July 2020.
In an interview on Radio Andy, Hartley defended his actions and told fans not to believe everything they read. He also said he was happy and grateful in his current situation, despite Stause's accusatory comments.
Stause and Hartley were married for four years before officially ending things in early 2020.
Before Stause: The Mother of Justin Hartley's Only Child
Hartley is currently on his third marriage but had his beautiful daughter, Justice, with his first wife, actress Lindsay Korman. The pair met while working on a soap Passions in 2003. They married in May the following year and would be together for eight years before filing for divorce in 2012. 
Despite their separation, Korman and Hartley have remained good friends and are co-parenting their daughter together. Korman even supported her ex-husband following his divorce with Stuase with an Instagram post on August 12, 2020. 
"Today, I appreciate my ex-husband Justin for not only being (an) exemplification of a solid man but for being my dear friend and devoted father to our daughter. Simply put; for being family," it read.