Ghostface Killah Had a Rough Childhood with Disabled Brothers and Criminalities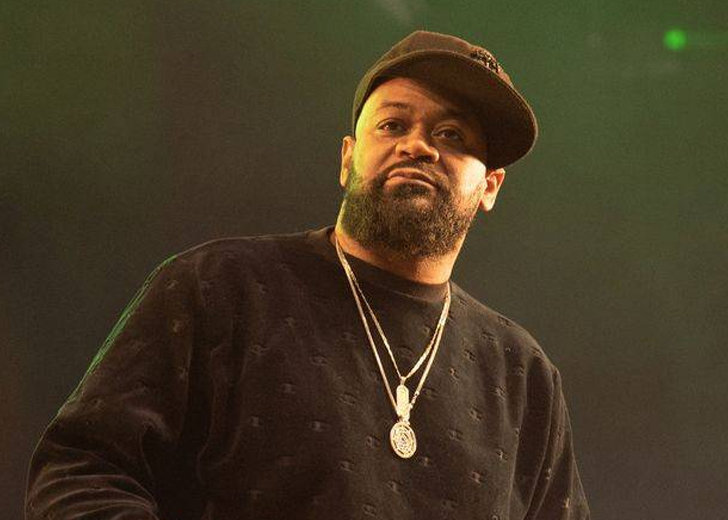 Ghostface Killah joined the Wu-Tang Clan at a very young age. He had a lot of family problems going on when he became a part of the legendary rap group.
Growing up under the guidance of a single mother, he was tasked with handling his siblings — especially his two disabled brothers.
Ghostface Killah's Difficult Childhood with Brothers
Ghostface Killah (real name - Dennis Coles) was born on May 9, 1970, in Stapleton Housing Projects in the heart of Staten Island, New York. He wasn't born into a lot of wealth.
At age 13, Ghostface realized his family was in trouble. He could not find his father around and had a lot of siblings to take care of with his single mother occupied.
Among those siblings, two of his brothers needed special attention. They suffered from muscular dystrophy and were in wheelchairs.
They need his assistance with almost everything. As the oldest of the bunch, he always tried to be there.
He helped them when they had to go to the bathroom, helping them get off and on their wheelchairs.
It wasn't just his family in his dwelling place, though. 15 people shared his small three-bedroom apartment, "going through hell" as he put it.
He also missed the presence of his father. Without him, he was the responsible one.
Ghostface was always going back and forth to the store.
His mother — who suffered from alcohol addiction — apparently never had too much to offer. Gifts were a rare thing in the household, something not short of a luxury.
The pressure of poverty and responsibilities was weighing him down, and he ran to the streets.
Things on the street — like drug wars and substance abuse — resulted in him dropping out of high school and going to prison at 15.
However, his time on the streets wasn't all bad. He met RZA and Method Man, and they eventually became two of the most important cogs in the machine that would be later known as the Wu-Tang Clan.
Ghostface Killah and His Brothers' Depictions On-Screen
Ghostface's story has been told many times over the years. In these narrations of his life, his early childhood has been portrayed in great detail.
In one episode of Wu-Tang: An American Saga, which aired in September 2019, Ghostface's situation at home with his two disabled brothers was portrayed in depth.
The episode portrayed Ghostface's struggles of having to be the man of the house and care for his brothers, one of whom is non-verbal.
Furthermore, the depiction of him trying to impart some joy to his mother, and the pride he feels by doing so, is heartwarming.
The episode also goes into Ghostface's relationship with Shurrie.
Darius Coles, Ghostface's younger brother, was played by Sam McKoy-Johnson. Johnson is a wheelchair-bound actor himself, suffering from brittle bone disease.
Johnson studied many videos to understand someone like Coles's mannerisms and demeanor.