Method Man is still upset at Wendy Williams for revealing information about his wife Tamika Smith's cancer
Method Man dissing Wendy Williams for revealing information about his wife's sickness has been well documented in the past. However, she recently claimed that she had a one-night stand with the Wu-Tang Clan member in an interview with DJ Suss One.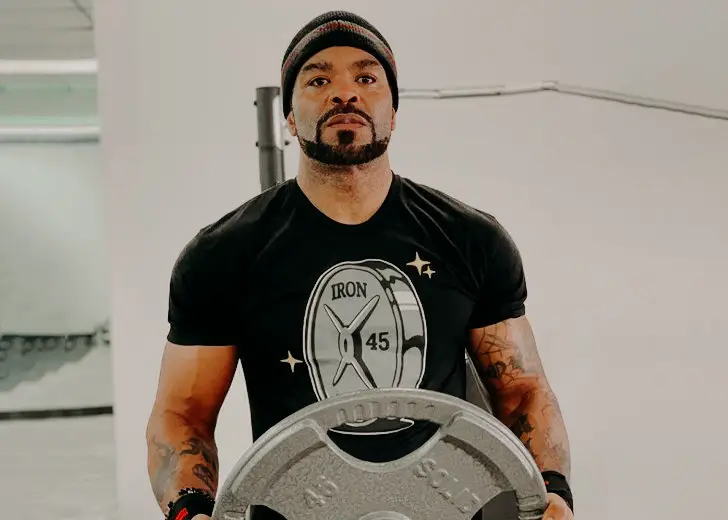 Clifford Smith, best known as Wu-Tang Clan's Method Man, has kept his wife, Tamika Smith, out of the limelight his entire career. The MC even kept it a secret that his wife was battling breast cancer. So, when Wendy Williams let out the news about Tamika's illness in 2006, Method Man was rather enraged. He openly criticized the TV personality for talking about his wife's sickness on air.
Method Man Dissed Wendy Williams
Back in 2006, Williams spoke about Method Man's wife being sick, that too on air. It was the first time anyone talked about the issue publicly. The Wu-Tang Clan member was quite offended that Williams let the world know about his wife's cancer.
Method Man criticized Williams publicly, stating that she had no business telling the world about Tamika's sickness. He dissed Williams, saying she didn't have the right to talk about it on the radio, especially when Tamika herself wanted to keep it a secret.
I would like to thank Wendy Williams for bringing that to the masses cause she didn't have to go on the radio and say that shit. I like to keep stuff private but yeah, [my wife] was sick. That ain't nobody's ******* business. That's her business, she didn't want anybody to know about it. I respected her wishes right there. Nobody knew anything until Wendy Williams said that shit.
He expressed his disapproval at how the story was painted given what his wife was going through and called it "mad tacky and disrespectful." He further added that Williams shouldn't have talked about the touchy subject, especially since even Tamika's family members didn't know she was sick.
You can attack me any way you want to. I am in the entertainment business but you don't attack my family man. My wife ain't nothing to do with that… You did not have to do that. Her family members didn't even know she was sick.
Williams Claimed She Had A One Night Stand With Method Man
Despite the dispute between Method Man and Williams being well documented, the latter hasn't spoken much about it. However, during an interview with DJ Suss One on January 28, 2021, she claimed that she had a one night stand with Method Man!
He'll deny it, maybe not. It wasn't in the movie because [he] is still very angry at me … for being me—for telling the truth. 
It's not clear when the event transpired, but some sources had speculated that it took place between 2001 and 2006 when Method Man blasted Williams publicly for revealing Tamika's sickness.
Method Man And His Wife Have Three Children
Tamika, who is now cancer-free, likes to keep her life private, and the only high-profile media coverage about her was when her husband blasted Williams. Method Man also seems supportive of her decision to stay out of the spotlight and has actively shielded her from the media.
That doesn't mean she's new to the glamour industry. The celebrity wife initially worked as her husband's assistant. They fell in love and got engaged in 1999 and eventually got married two years later, on March 3, 2001.
The couple has three children together, Sha (born 1996), Raekwon (born 1997), and daughter Cheyenne (born 1997).