Method Man Upset at Wendy Williams for Revealing His Wife Tamika's Cancer Battle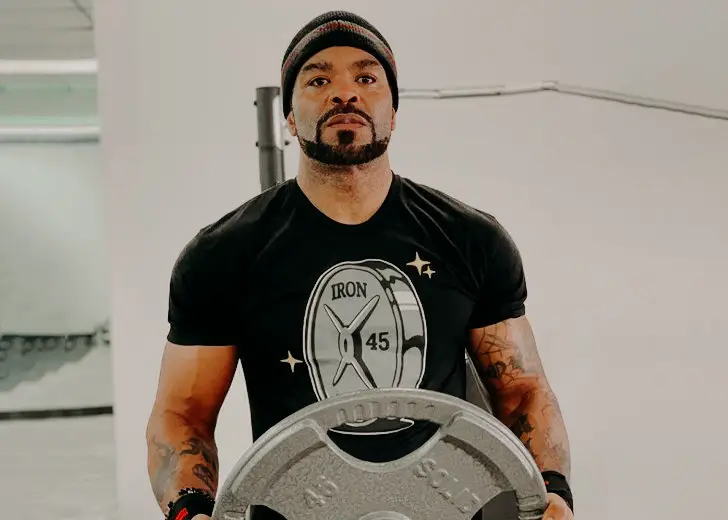 Clifford Smith, best known as Wu-Tang Clan's Method Man, has kept his wife, Tamika Smith, out of the limelight his entire career.
The MC even kept his wife's battle with breast cancer a secret.
So when Wendy Williams let out the news about Tamika's illness in 2006, he was rather enraged. He openly criticized the TV personality for talking about his wife's cancer on air.
Method Man and Wendy Williams' Feud
In 2006, Williams spoke about Method Man's spouse being sick, that too on air.
It was the first time anyone talked about the issue publicly. The Wu-Tang Clan member was quite offended that Williams let the world know about his wife's cancer.
The rapper criticized Williams publicly, stating that she had no business telling the world about Tamika's illness.
He dissed Williams, saying she didn't have the right to talk about it on the radio, especially when Tamika herself wanted to keep it a secret.
 I respected her wishes right there. Nobody knew anything until Wendy Williams said that.
He expressed his disapproval at how the story was painted given what his spouse was going through and called it "mad tacky and disrespectful."
The record producer further debated that Williams shouldn't have talked about the sensitive subject, especially since even Tamika's family members didn't know she was sick.
You can attack me any way you want to. I am in the entertainment business but you don't attack my family man. My wife ain't nothing to do with that… You did not have to do that. 
Wendy Williams Claimed Having One-Night Stand with Method Man
Despite the dispute between Method Man and Williams being well documented, the latter hasn't spoken much about it.
However, during an interview with DJ Suss One on January 28, 2021, she claimed she had a one-night stand with Method Man.
He'll deny it, maybe not. It wasn't in the movie because [he] is still very angry at me … for being me—for telling the truth. 
It's not clear when the event transpired, but some sources speculated that it took place between 2001 and 2006 before Method Man blasted Williams for revealing Tamika's cancer battle.
Method Man and Wife Tamika Have Three Kids
Tamika, who is now cancer-free, likes to keep her life private, and the only high-profile media coverage about her was when her husband blasted Williams.
Method Man seems supportive of her decision to stay out of the spotlight and has actively shielded her from the media.
That doesn't mean she's new to the glamour industry. Tamika initially worked as her husband's assistant.
They fell in love and got engaged in 1999. Eventually, the pair got married two years later, on March 3, 2001.
The married couple has three children. Their two sons, Sha and Raekwon, were born in 1996 and 1997, respectively, while their daughter Cheyenne was born in 1997.
Method Man and his wife Tamika Smith on their wedding day. (Photo: Instagram)
Method Man claims that he opted for privacy and discretion for his kids. In an interview reported by Essence, he shared how his life changed after his kids' arrival.
He explained it was hard to be taken seriously if people saw him being high as a parent.
He wanted his kids' teachers to know how serious and concerned he was for their education and well-being.
"I have to use more discretion because of my kids. This is not for me; everything I do is for them now," he added. He also clarified that he used more discretion and didn't "put weed as a forefront anymore."
Needless to say, privacy has worked wonders for the rapper's marriage. He is still happily married to his spouse. 
In an interview on Red Table Talk, he told Jada Pinkett Smith the secret behind his enduring relationship. "Respect is first and foremost," he stated, advising everyone to respect their other half for a healthy marriage.