'Precious' Actress Gabourey Sidibe Opens up about Weight Loss Surgery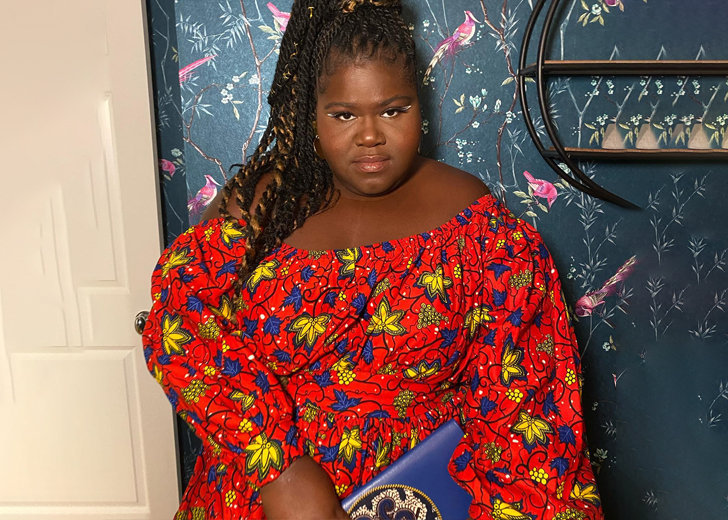 Actress Gabourey Sidibe quickly rose to fame with her debut acting role in the 2009 film Precious.
Her performance even helped her win the Independent Spirit Award for Best Female Lead, in addition to nominations for the Golden Globe and Academy Award for Best Actress.
She followed up her blistering start with notable work in films such as Tower Heist, White Bird in a Blizzard, Grimsby, and Antebellum.
However, Gabourey was simultaneously being humiliated with body-shaming comments on the internet. Netizens passed on various comments about her body and trolled her for not achieving weight loss.
Gabourey Sidibe Underwent Weight Loss Surgery in 2016
After hearing demeaning things about her weight, the actress eventually underwent weight loss surgery in May 2016.
Sidibe reportedly opted for laparoscopic bariatric surgery after trying for more than a decade to lose weight naturally.
Sharing about the experience in her memoir, This Is Just My Face: Try Not to Stare, she recalled her surgeon telling her they would cut her stomach in half, which would limit her hunger and capacity to eat.
"The surgery wasn't the easy way out," she added. "I wasn't cheating by getting it done. I wouldn't have been able to lose as much as I've lost without it."
After the surgery, Sidibe also upped her fitness regimen — working out with a trainer — and changed her eating habits by working with a nutritionist.
Weight Loss Surgery's Importance to Gabourey Sidibe
In her memoir, the Empire star further opened up about her weight loss surgery while sharing why it became important for her to go under the knife.
She first wrote that it took her years to realize that she was born beautiful — everyone is. Hence, for her, the surgery was not to be beautiful.
Instead, Sidibe chose to undergo surgery so that she could walk around comfortably in heels and do a cartwheel. "I want not to be in pain every time I walk up a flight of stairs," she added.

Gabourey Sidibe poses in front of the gym's mirror to show her weight loss progress. (Photo: Instagram)
In addition, she wanted to move away from the years-long bullying she experienced just because of her appearance and weight.
Gabourey Sidibe Says There's Nothing Ugly about Her
Right after the surgery and release of her memoir, Sidibe spoke with People and talked about her experiences after weight loss surgery.
Meanwhile, the interviewer also asked where her beauty came from while mentioning the last line that she wrote in her memoir.
"My beauty doesn't come from a mirror. Never has, never will," the line read.
Addressing that, Sidibe stated that her beauty came from knowing who her parents were.
She continued to say that her mother, Alice, a subway singer, was a talented and jolly woman, while her father, Ibnou, a taxi driver, was from the crux of civilization and always worked for his family.
And she always thought that she was the mixture of them — an African-American — which apparently made her feel she was filled with magic and there was nothing ugly about her.