'Friends That Break Your Heart' — Everything James Blake Has Revealed about New Era So Far
James Blake's fifth studio album 'Friends That Break Your Heart' is slated for release on September 10, 2021.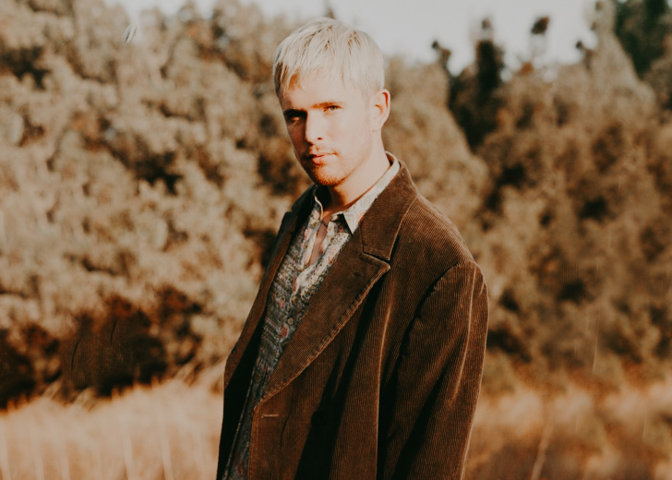 English singer and songwriter James Blake had a rewarding 2020, as he released several new tracks throughout the year of the pandemic.
Some of his prominent projects that year included the single 'You're Too Precious' and the EP titled Before.
With a prolific year behind him, the 32-year-old is now looking forward to releasing his long-anticipated studio album Friends That Break Your Heart on September 10, 2021.
Blake has also been defining his fifth studio album as "a new era" of his work and creativity. That is also why fans cannot wait for the album to get released.
Scroll through as we bring a timeline revealing everything Blake has said about Friends That Break Your Heart over time.
November 2020: Complete Opposite from His Last EP
In an interview with NME in early November 2020, the London native talked about his upcoming album, without name dropping it, that would follow up his then release Before.
"The content is pretty much the complete opposite of 'Before,'" he said, referring to his upcoming album, most probably Friends That Break Your Heart.
He further shared he wanted to be inclusive of the Before side of him or any of his previous works in the future record.
Later that month, Blake also spoke with Complex magazine, where he revealed he felt the necessity of a change "in order to signify to myself" that it was a new era of "what I'm doing and what I'm creating."
"I want to break out of old boxes, musically and visually," he added at that time.
July 2021: Announcement of 'New Era'
After dropping hints about his upcoming project in late 2020, Blake fully focused on his music without making much noise about his work.
But the silence remained only until July 2021, as he first quietly announced his next project through a July 4 Instagram post.
"Look mum, the albums's done," he captioned the post while posting a portrait of himself with grain effect on it.
He followed up that post with an official announcement post on July 22, revealing Friends That Break Your Heart would be his fifth studio album. Blake also announced the release date for the album — September 10, 2020.
The album will feature appearances from SZA, Finneas, JID, SwaVay, and Monica Martin. Find below the track list from the album Friends That Break Your Heart:
'Famous Last Words'
'Life Is Not The Same'
'Coming Back' (feat. SZA)
'Funeral'
'Frozen' (feat. JID & SwaVay)
'I'm So Blessed You're Mine'
'Foot Forward'
'Show Me' (feat. Monica Martin)
'Say What You Will' (feat. Finneas)
'Lost Angel Nights'
'Friends That Break Your Heart'
'If I'm Insecure'
July 22, 2021: Album's First Single
Along with the announcement, the singer also released the album's first single, 'Say What You Will,' on YouTube. The song features a hilarious music video starring Blake and artist Finneas.
With Blake's distinctive voice over a dreamy and breezy instrumental, the song was premiered by Annie Mac on BBC Radio 1 the same day.
"The song is about finding peace with who you are and where you're at regardless of how well other people seem to be doing," Blake said upon releasing the track. "Comparison really is the thief of joy."
On the same day, the singer also announced the tour dates supporting his new album, starting from September 16 and 17 with a couple of gigs at San Diego's The Observatory.
The tour is scheduled for a month-long, as it will conclude on October 17 with two nights at Atlanta's Tabernacle.