What Does SZA Mean? 7 Facts about the Singer
Ever since her debut album, 'CTRL' released in 2017, SZA has been dominating the industry. Here are some lesser-known facts about the singer.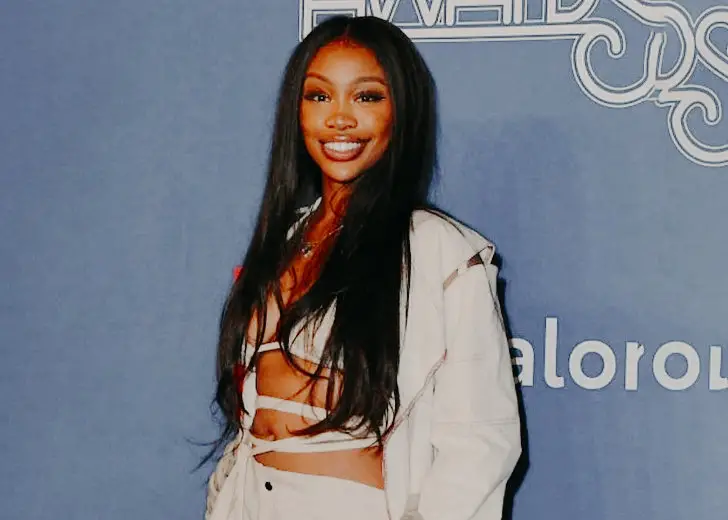 SZA is one of the singers who has been taking over the music industry since her debut in 2012. Nine times Grammy-nominated artist SZA has released an album and four extended play records (EP). 
She has also collaborated with various accomplished singers like Kendrick Lamar, Chance the Rapper, The Weeknd, Maroon 5, DJ Khaled, and recently with Doja Cat for their new song "Kiss Me More."
While there SZA has been dominating the music industry, there are very few facts known about her. Here are seven lesser-known facts we have compiled about her. 
1. What is SZA's Real Name and What Does SZA Mean? 
The singer's actual name is Solána Imani Rowe. Her stage name SZA is inspired by the Supreme Alphabet of The Five-Percent Nation, a cultural movement influenced by Islam.
The movement has inspired various artists affiliated with hip-hop like Erykah Badu, Jay-Z, Wu-Tang Clan, Common, and AZ, among others. 
Mostly, SZA was inspired by rapper RZA of the Wu-Tang Clan. The 'S' in SZA stands for sovereign or savior, while 'Z' stands for Zig-Zag, and 'A' stands for Allah.
2. Where Is SZA From?
SZA is from a small town in New Jersey called Maplewood. She was raised in an orthodox Muslim household where she had to wear baggy clothes to preserve modesty. She would not watch television or listen to the radio. 
Even though her mother is a born Christian, the singer revealed she went to Jumu'ah, the Friday prayer for Muslims. SZA also could not put Christmas trees around the house when she was young; however, eventually, her father let her put tiny Christmas trees around, but with no lights. 
SZA also used to put a hijab on. But that changed after the events of 9/11 since she used to get bullied in school for being Muslim. To fit in, she started removing her hijab and started gymnastics. 
She was not satisfied with her actions, so SZA started covering again; however, she was still bullied. After a lot of antagonization, the singer quit wearing the hijab. 
3. SZA's Major Is Marine Biology 
After graduating high school, SZA attended three different colleges. The singer had a hard time passing college since she used to smoke weed with her roommate. This activity made both of them fail their classes.
Eventually, she settled at Delaware State University and took a major in marine biology. She was supposed to go to a grad school, but she didn't. Instead, she took various jobs to earn money, from bartending at a strip club to working at Sephora. 
4. She Hates Hearing Her Voice 
While talking with Kerwin Frost, SZA revealed she hated hearing herself. While discussing her album CTRL, the singer mentioned she had only listened to some songs on it but not the whole album. She explained it was stressful for her to listen to herself.
5. SZA Has A Healthy LifeStyle 
The Oscar-nominated singer didn't always have toned abs and a firm body. She used to weigh over 200 pounds, and to hide her body, she wore baggy clothes. She started working out and eating healthy to lose weight and tone her body. 
SZA has a strict diet when it comes to eating healthy. She doesn't have read meat, dairy, wheat, and sugar. She eats mainly fish, vegetables, and complex carbs, along with a lot of water. 
Really don't know a name for it lmao🤔 no red meat (mostly fish ) no dairy no wheat no sugar.. high veggie ..complex carbs only (squash , avocado . sweet potato ect) hella water dassii https://t.co/U8gw0AxdEq — SZA (@sza) December 30, 2019
6. She Has Debilitating Anxiety
SZA is a strong advocate for mental health. She has always been vocal about her mental health issues, and recently, she announced she suffers from debilitating anxiety.
Amidst the COVID-19 pandemic, SZA also launched a hotline for her fans. The hotline would be active for two days a week and allow her fans to "cry, laugh, or talk" about their issues.
This initiative also offered various medications and resources related to mental health. 
7. Her Family Is Very Supportive 
From her father jamming to her song to her mother attending award shows with her, SZA's family is her biggest fan. The singer's mother and grandmother accompanied her to the 2018 Grammy's. Recently, SZA's mother attended the 2021 Billboard Music Awards with her as per the singer's Instagram.