'Free Guy' Might Be Setting Benchmarks for over-the-Top Villains
Taika Waititi and Ryan Reynolds starrer 'Free Guy' is set to arrive in theatres on August 13.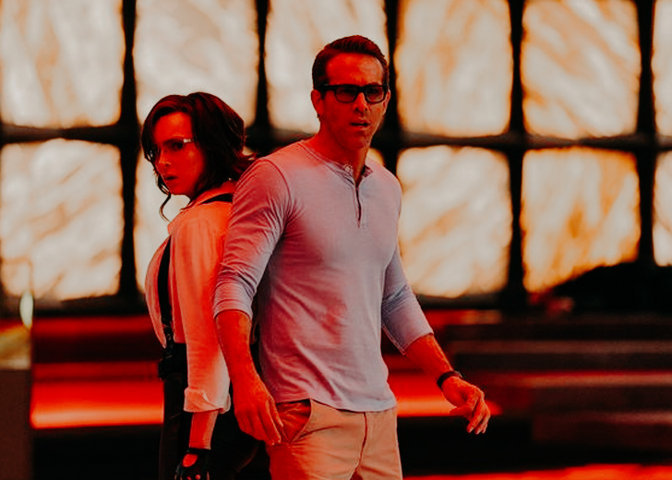 SPOILER WARNING: Plot details for Free Guy follow
Every hero needs a great villain, or how else is the hero going to shine?
Usually, audiences support the protagonist as they defy the odds and triumph against all adversities.
But often, there are equally magnetic and powerful villains who are crazy enough to draw viewers' interests and eyes away from everything that's happening with the good guy. 
The new trailer for 20th Century Studios' Free Guy introduces audiences to a new villain — Taika Waititi's Antoine, a narcissistic tycoon who stole the game code from Millie (Jodie Comer) and Keys (Joe Keery) for the open-world video game in which Free City exists.
The tycoon gained massive wealth, royalties, and fame from the game's success without giving the other two creators any credit or money. Now, he plans to destroy the entire city's existence. 
According to the director, Shawn Levy, Waititi's exaggerated antihero is a "villain for the ages."
Antoine the Super Villain
Levy, who made his directorial debut two decades ago with 2002's Big Fat Liar, has since overseen massive hits like Stranger Things, I Am Not Okay with This, and Shadow & Bone.
For his latest project, Free Guy, Levy, during an interview with SYFY Wire, claimed Antoine is deliciously sinister, and Waititi is one of the most gifted comedic performers he's ever worked with, besides being a fantastic director. 
Taika takes an already funny script and is riffing on a level that is frickin' sublime. His mind is so fast, and so Antoine is, I think, a villain for the ages. And the fact that Taika can walk that razor's edge and make him both loathsome and hilarious is a testament to that guy's talent.
Levy also added that this villain in his new movie would be someone the audiences will delight in and loathe to death. 
Synopsis and Release Details
Starring opposite Waititi's antihero is Guy, played by Ryan Reynolds, who becomes the hero of his own story.
The trailer introduces audiences to Guy and his world, who is an NPC in a video game. Despite the surrounding chaos, Guy seems to enjoy his life, including his career as a bank teller.
He thinks he understands everything about his world until Comer's Molotov Girl opens his eyes to the truth with a pair of special glasses reserved for human players. 
He discovers he is actually a background player in the open-world video game and learns that the video game world, created by Waititi's Antoine, will be destroyed soon. 
Now it is up to Guy to save his world before it is too late. Besides Reynolds, Waititi, Comer, and Keery, Free Guy also stars Lil Rel Howery and Utkarsh Ambudkar. 
The project began before Walt Disney acquired 21st Century Fox. As such, Free Guy will be released under the recently rebranded, Disney-owned 20th Century Studios. The film arrives in theaters on August 13.