Flavor Flav Has Nothing but Love for His Ex-Girlfriend Brigitte Nielsen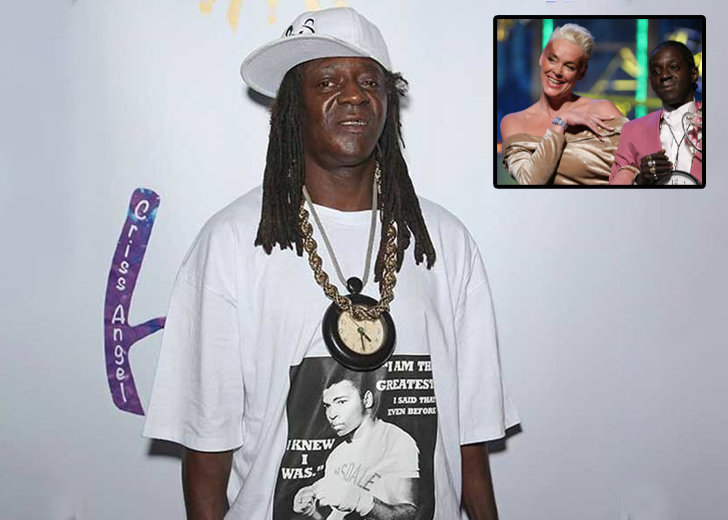 Rapper Flavor Flav, who has been in multiple relationships over the years, was together with his former girlfriend, actress Brigitte Nielsen, back in the early 2000s.
He jumped into a relationship immediately after they met while appearing on VH1's reality show The Surreal Life in 2004.
A year later, VH1 even came up with a show titled Strange Love, which detailed their unexpected romance.
However, by the end of the show, viewers also saw the end of Flav's relationship with Nielsen, as the actress decided to return to her now-husband, Italian bartender Mattia Dessi.
Flavor Flav Doesn't Hold a Grudge against Brigitte Nielsen
Even though Flav and Nielsen's romance did not go the distance, the rapper holds no grudges against his former girlfriend.
And over the years, he has shown by example that he has nothing but love for her.

An old picture of Flavor Flav and Brigitte Nielsen when they were together. (Photo: Twitter)
For instance, he spoke with People in June 2018 and shared that he was over the moon when he heard about her pregnancy with her husband, Dessi.
"This pregnancy at over 50, it's amazing! It shows everybody in the world that everything and anything is possible. I was proud. I was siked to see her belly that big," Flav said of seeing her baby announcement on social media.
He even said that he was "Flipping with joy," while calling the actress with the nickname "Gitte."
Flav didn't stop there, as he made the most of his time during the interview to gush about his former girlfriend.
He expressed that all he wanted to see was Nielsen's happiness and her achieving everything she wanted in her life.

Brigitte Nielsen and her husband Mattia Dessi striking a pose. (Photo: Twitter)
"All she wants in life is a happy life and good family life. She's good to people. That's why we clicked. Birds of a feather will flock together," he even recalled.
He later added that he missed her as a friend and her presence in his life. At the time, the two reportedly hadn't seen each other for over a decade.
Flavor Flav's Dating History Apart from Brigitte Nielsen
Besides Nielsen, Flav was involved in a few other relationships and had children with his ex-partners.
Speaking of some, he dated a woman named Karen Ross in the late '80s and early '90s. The couple also welcomed three children, Shanique, Karren, and Karla, from their relationship.
However, Flav pleaded guilty to assaulting Ross in 1991 and subsequently spent 30 days in jail. Due to that, he lost custody of his children, too.
Flav then began dating Angie Parker in the 90s. With Parker, too, he had three kids: Da'Zyna Drayton, Quanah Drayton, and William Drayton.
The family of five even appeared on the first season of Growing Up Hip Hop: New York.
But the rapper's addiction to drugs and legal troubles seemingly led to his split from his partner Parker.
Following the split, he went to rehab and subsequently found love in model Beverly Johnson. He also started a family with her, as the two had two children.
The pair was even together when Flav went to jail at Rikers Island in 2002 for nine weeks for driving with a suspended license and numerous parking tickets. But after he returned back, he broke up with Johnson.
In addition, the rapper has been linked to television personalities Nicole Alexander, London 'Deelishis' Charles, Tiffany Pollard, and Elizabeth Trujillo, and with his former assistant Kate Gammell.