How Many Kids Does Flavor Flav Have? Get To Know His Children and Family
Flav's crazy lifestyle led him to father several children with different women.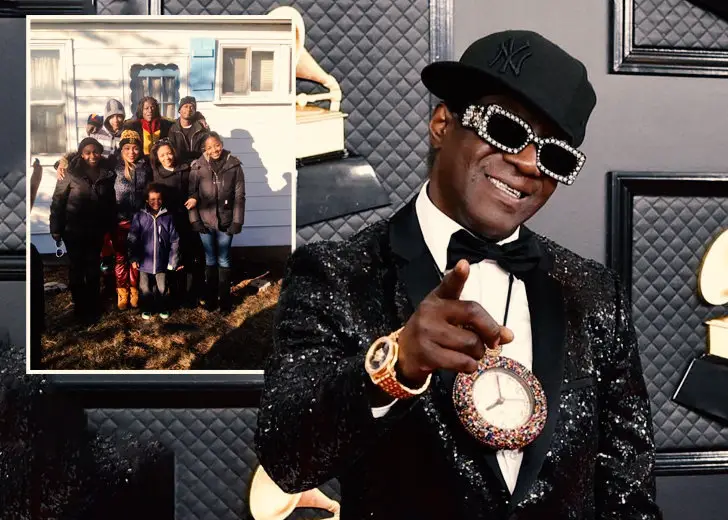 Flavor Flav is subjected to a fair share of baby mama drama.  
Flavor Flav, whose real name is William Jonathan Drayton, broke into the rap game in the 80s and became an essential piece in the music industry. He was the energetic man in the hip hop group Public Enemy and has been a musician and producer for several years.
At the peak of his career, he had back-to-back sold-out shows. But, unfortunately, his success also led to a wild lifestyle that wreaked havoc in his personal life. 
In case you are wondering "who is Flavor Flav married to" or "how many kids does flavor flav have," his complicated love life made him the father of seven children with different women.
He was entangled with the law and family court matters. As a result, he could not have a meaningful relationship with any of his kids, but he has tried to make amends in recent years. Here is a breakdown of the rapper's children. 
Flavor Flav's Children
Flavor Flav's fatherhood began when he met his girlfriend, Karen Ross. 
The former couple welcomed three children into the world. They have a son named Shaniq Drayton and two daughters, Jasmine Drayton, and Kayla Drayton. He then had an affair with Angie Parker and had three more children. 
Flavor Flav and Parker had a daughter, Dazyna Drayton, and sons named Quanah Drayton and William Drayton.
Both of his exes have taken Flavor Flav to court over his refusal to pay child support. First, Parker took the rapper to court to get the reality TV star to pay over $100,000 in child support, which was accrued over time. Before that, Parker went to court in 2010 to force the rapper to pay for full child support. 
Not only did Flavor Flav neglect his financial duties, but he was also absent from his children's lives because of his outrageous lifestyle. One of his children, Dazyna, revealed on Growing Up Hip Hop, she was homeless at some point. 
She faulted her father for not being there for her emotionally or financially. 
Flavor Flav Assaults His Son and Has Baby No. 8
After Ross and Parker, Flavor Flav moved on to Elizabeth Trujillo. Flavor Flav was married to Trujillo, and together they had the rapper's seventh son, Karma.
In 2012, he was charged with assault with a deadly weapon and battery in a case involving his ex wife and their son. The rapper had chased his youngest son around the kitchen with a knife, threatening to kill him.
After that, he allegedly had his 8th child. 
In 2019, his former assistant Kate Gammell came forward claiming that she was the father of her child. 
She used a paternity test to prove he fathered her son named Jordan. Gammell also filed a case against the rapper demanding child support.
The rapper, however, has not yet acknowledged Jordan as his son. 
Many people still ask, "is Flavor Flav married currently?" The answer, unfortunately, is no.