Where Is Flavor Flav Now? The Rapper's Still Having Encounters with Law Enforcements
Most would say that Flavor Flav has spent his life in and out of jail.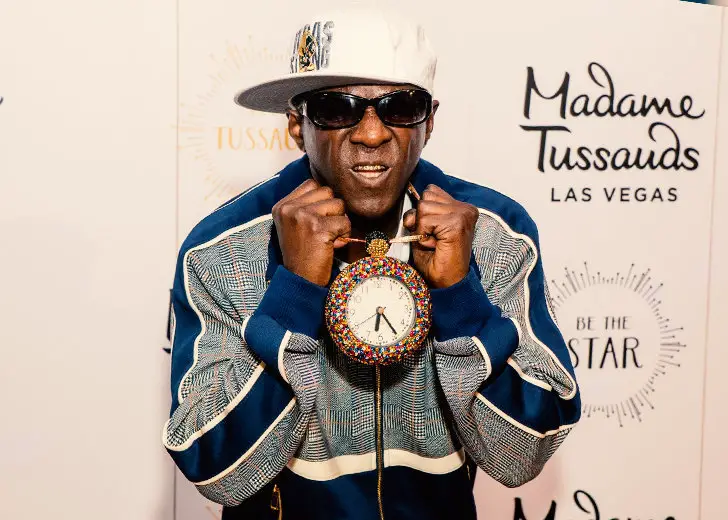 Flavor Flav, real name William Jonathan Drayton, first broke into the music scene as the co-founder of Public Enemy. For those wondering, "where is Flavor Flav from" or "is Flavor Flav still alive?" He is from Long Island, New York, and yes, he is very much alive. 
He rose to stardom with the hip-hop group and was known as the hype-man for the infectious energy he brought to the shows. The rapper also had outstanding success by himself, and his fan base remained loyal throughout all these years.
But Flavor Flav, known for wearing a giant clock around his neck, had a wild lifestyle filled with drugs and women that derailed his successful career and wreaked havoc in his personal life. The myriad of controversies he was entangled in cost him his career. 
So where is Flavor Flav now? Here is a breakdown of what the rapper is up to these days. 
Flavor Flav Recent Run-In with the Law
The rapper was recently involved in an assault case.
He has had several run-ins with the law, and his latest one landed him in jail after being arrested for a misdemeanor charge of domestic battery on October 5. According to TMZ, the police responded to a call about a domestic disturbance. 
But when they got there, the Henderson Detention Center had already placed the rapper into custody. The rapper allegedly "poked his finger on the alleged victim's nose, grabbed her, threw her down, and grabbed a phone out of her hand."
The alleged victim is someone the rapper was dating and shared a child with. Their son had split up the fight before his mother, the victim, lunged at the rapper. Officers also reported a cut on the woman's face. 
Flavor Flav's attorneys David Chesnoff and Richard Schonfeld, noted that there were two sides to the story and would explain their side in court and not to the media. 
The news of his arrest came a few days before his one year of sobriety from alcohol. 
Flavor Flav's History with the Law
This is not the first time Flavor Flav was taken to court after breaking the law. 
In 1991, he spent one month in jail after pleading guilty to assaulting his former girlfriend and baby mama, Karen Ross. He lost custody of his children. A few years later, he spent another three months in jail for attempted murder.
He had shot his neighbor. 
In 2012, he was once again charged with assault with a deadly weapon and domestic violence battery. The rapper had assaulted his ex-wife, Elizabeth Trujillo, with whom he shares his son, Karma. During that incident, the rapper had also chased Karma around the kitchen with a knife. 
The rapper has spent most of his life in and out of jail.