Fernanda Andrade Starring as Marc Spector's Mom in 'Moon Knight'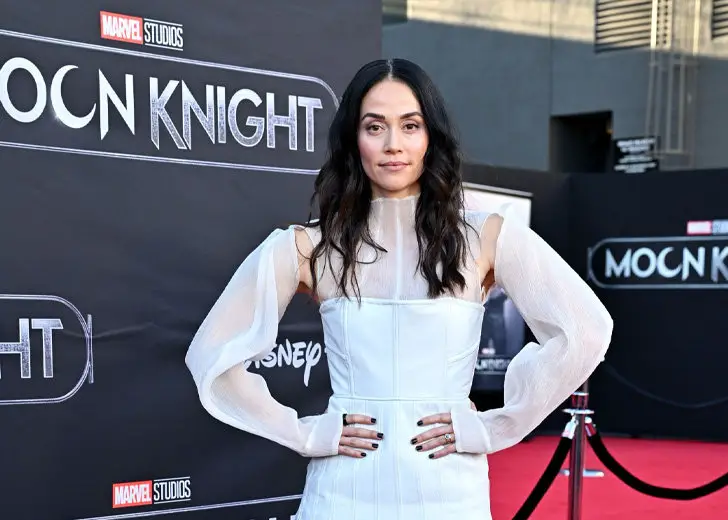 The content includes plot and ending details for episode 5 of Moon Knight.
And just like that, Marvel's first and highly anticipated release of 2022, Moon Knight, is over.
Moon Knight took audiences for a wild ride as they delved into the story of Marc Spector's dissociative identity disorder alongside being possessed by an Egyptian Moon God, Khonshu.
At the beginning of the series, we know very little about Spector's plight and how it came about. 
But in the penultimate episode, the person who turned Marc into the man we know was introduced in Moon Knight. 
And it was none other than his abusive mother, Wendy Spector, portrayed by expert actress Fernanda Andrade. 
As Spector went down memory lane, it was discovered that his mother's hatred toward him started after his brother's death. 
When he was just a young boy, he took his younger brother to a dangerous cave despite being warned by his mother. 
Unfortunately, his brother died tragically, leaving him to face his mother's wrath, who blamed him for the death. 
Fernanda Andrade Says It's a Dream to Work with Marvel
Overcome with grief, she becomes abusive towards her only surviving son, causing him to develop a personality disorder.
It is unknown if his mother is still alive, as we only see her in flashbacks in the series. 
During the red carpet premiere of the series, Andrade did not disclose this, but she opened up about her experience of working with Marvel. 
"Oh man, it's so dreamy. I'm a huge fan of Oscar Isaac and Ethan Hawke. Getting to work with everybody and being in this world is just a dream," said the actress.

Fernanda Andrade talking about Moon Knight at the red carpet premiere. (Source: FabTV/YouTube)
She shared she was not obsessed with comic books as a kid. 
But after she was introduced to it, she became obsessed with the beautiful messages superheroes relayed in a world that made little sense. 
As for what audiences could expect, she shared that the series had a superhero unlike any other, which made it fun and adventurous. 
The actress iterated it was better for fans to tune into the series to understand what she was talking about.
Fernanda Andrade Fated to Appear in 'Moon Knight'
It seems Andrade was fated to appear in a Marvel series. 
the aesthetic of alejandra from narcos: mexico is ✨chefs kiss✨

(also i literally have never seen this series and just watched the two episodes fernanda was in with zero context lmaooo but 10/10 i loved it) pic.twitter.com/0oW4fm0hmC — rachel ☁️ (@lovely_andrade) July 17, 2021
In 2016, Andrade was cast as Christina Santos in Marvel's pilot for Most Wanted, but the series was never green-lit. 
Fortunately, the actress finally got the opportunity with Moon Knight. 
Before appearing in the Marvel series, the actress had acted in several movies and series and built an extensive credit. 
When she first started, she appeared in crime dramas such as  Law & Order: LA, CSI: Miami, Law & Order: Special Victims Unit, and CSI: NY. 
She slowly began gaining recognition and landed projects of a larger scale, such as Sons of Anarchy. 
After that, she landed the lead role in the horror flick The Devil Inside in 2012 and had recurring roles on two short-lived series: HBO's Here and Now and The First on Hulu. 
Recently, she appeared in two episodes of the Netflix original spin-off Narcos: Mexico and joined the main cast of Fox's technophobic thriller Next.