FaZe Rain Is Sober and off the Wheelchair — Here's What Happened
Nordan Shat AKA Faze Rain is back on his feet.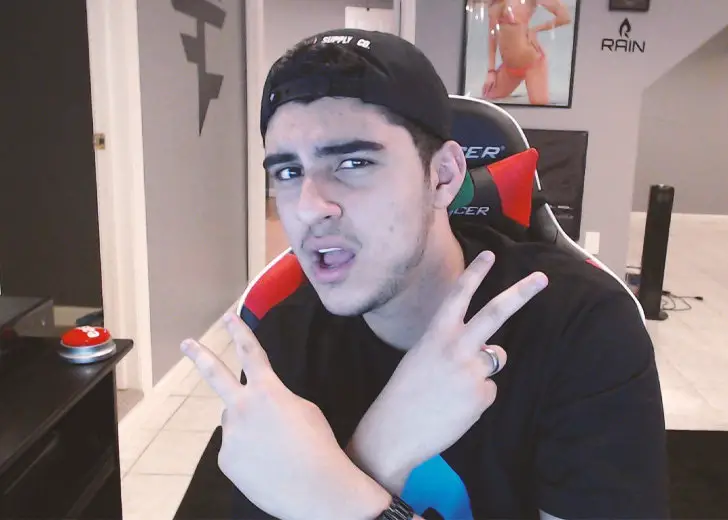 Nordan Shat, aka FaZe Rain, is back on his feet. His latest Instagram post confirms the news. In a photo posted by Shat, he can be seen standing beside a fancy black car without the aid of crutches. A wheelchair, nowhere in sight!
Additionally, Shat is also back on YouTube and Twitch, posting videos and streaming regularly.
What Happened to Faze Rain?
The former Faze Clan trooper has a history of struggling with drugs and mental health issues over the years. His drug abuse became public in 2020 after Shat was seen in many of his Instagram Live videos using substances.
Due to his actions, he was accused of promoting substance use among his younger viewers. Soon after Shat's habits became apparent to everyone, he was kicked out of the online gaming and esports company, The FaZe Clan.  
In one of his videos, Shat claimed that he wasn't a drug addict. Instead, he was only addicted to dying, with drugs being his way out. However, due to his excessive use of illicit substances, Shat was left paralyzed and subsequently limited to a wheelchair.
Shat Opened up About His Condition
In his March 13, 2021, YouTube video, Shat talked about his drug phase being the "most embarrassing moment of my life." He further asked his viewers to "believe him" that he does not remember "three months of his life" and called it the "most haunting thing."
During his soliloquy, Shat revealed he hadn't walked for nearly seven months and expressed that he didn't know what had happened in response to a common query about why he couldn't walk. 
In the vlog, Shat casually spoke of how he wished he was "paralyzed" so that he would stop feeling the pain caused as a result of drug overuse.
Fast forward, in his Tweet dated August 21, 2021, he wrote how he was "1 year drug free." The former professional gamer's revelation was followed by a black heart emoji.
A month before the tweet, Shat declared that he had "genuinely loved being sober this last year." According to Shat, "It brought the REAL me back."  
He is Back on His Feet
Shat is now walking, and one can only feel happy for him. For someone with a history of substance abuse and subsequent drug-induced illness, this is a pretty heartwarming moment. 
On September 26, Shat posted a picture and two videos of him on Instagram, announcing to the world that he's back on his feet. The post was accompanied by a caption that read:
Over a year long later… I can lowkey kinda WALK!!! SO GRATEFUL. THANK GOD. THANK YOU ALL FOR BEING THERE FOR ME AHHH IM SO EXCITED FOR LIFE!!
Shat can be seen walking out of the door with relative ease, claiming, "I've been doing this bro," much to the amusement of his friend tasked with recording the video.
However, in the other video, a joyous Shat can be seen talking about how he "loves stars in the roof." The decorative stars were put in place by an automotive customization shop named Stars in the Ceiling.