Fans Show Immense Support to GOT7's Mark Tuan after Cryptic Instagram Activity
What exactly is going on with Mark Tuan?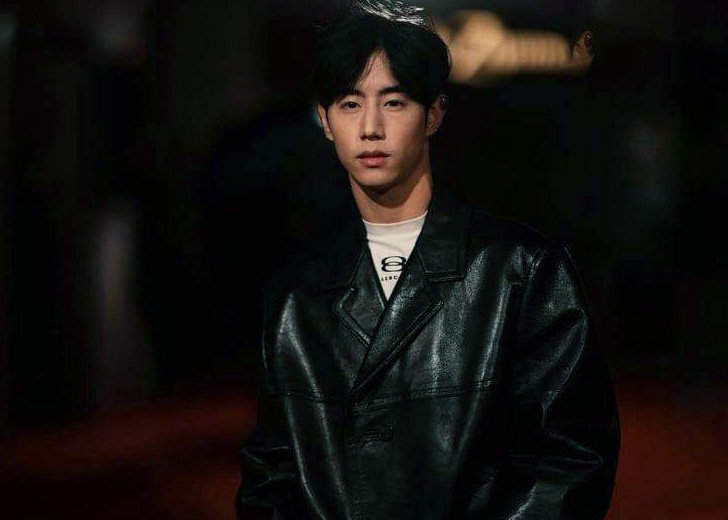 GOT7 member Mark Tuan has fans in discomfort after his unexpected social media move. 
On October 19, Tuan shocked fans when he suddenly changed his Instagram. He deleted all of his posts and changed his Instagram profile picture to a black circle, indicating some sort of social media blackout. 
His Instagram bio currently reads "DNA. One of Seven," of which the second phrase refers to his K-pop group GOT7. However, the thing that alarmed the fans the most was Tuan's cryptic Instagram story after his social media sweep. 

Mark Tuan's Cryptic Instagram Post (Source: Mark Tuan's Instagram)
It is very common for artists to make such controversial moves if they have a new project coming up. However, nothing can be said for certain until the artist clarifies the matter. Some fans are convinced that he is dropping hints about his new projects, while others are worried about his health. 
Fans have taken to Twitter to express their reactions.  
Mark Tuan's Move Has Caused Reaction on Twitter
In current times where the importance and awareness of mental health is on the rise, many fans seem to think the cryptic post has to do with Tuan being in some sort of personal turmoil. 
A fan page on Twitter posted offered words of support and encouragement to Tuan. 
However, the other half of Tuan's fandom is excited because they are convinced that Tuan is preparing for a new album. They hope that the whole incident is a publicity stunt to promote his upcoming music project.
Back in March, Tuan sat down with Paper Magazine to talk about his future after GOT7 split up, and they all went their separate ways. In the interview, he explained that he was super excited to start his solo career.
The songs I'm working on right now are about me, and I want the fans to hear what I have to say very much. So they're lyrics that are super meaningful to me.
Besides the interview, his tweet on October 14 also indicated that he was in the middle of finishing a new single, and before that, on October 6, he tweeted he was adding some finishing touches to his upcoming single. 
Mark Tuan after GOT7
As of 2021, none of the seven boys in the popular South Korean band renewed their contract with JYP Entertainment. 
The members dispersed and signed on to different entertainment labels. 
Yugyeom and Jay B signed to Jay Park's label, AOMG and H1GHR Music, respectively. Bambam is currently under ABYSS Company, and Jinyoung is signed to BH Entertainment while Youngjae joined Sublime Artist Agency. 
Jackson is overseeing his label, TEAM WANG, which is partnered with Sublime. Similarly, Tuan opened his own Tuan Studio in Beijing and is currently part of Creative Artists Agency, an American entertainment label.
Tuan will probably release his new song under Creative if the speculations of his new album are true.