Is Ezra Miller in Jail? Violent Behavior Pattern Concerns Fans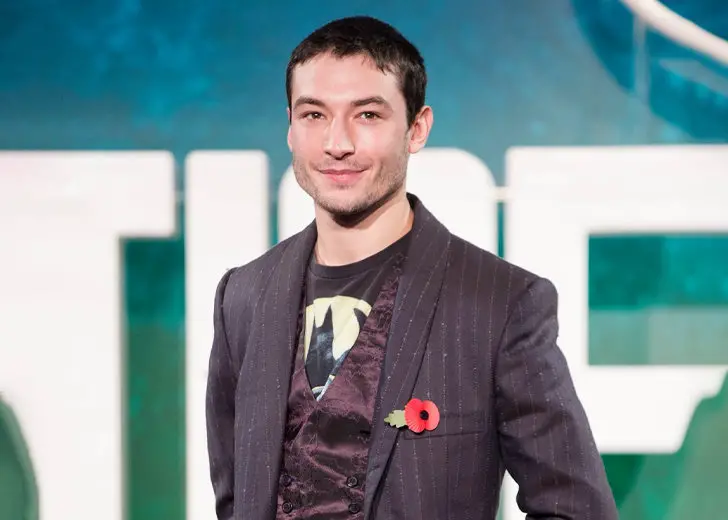 Ezra Miller has a short but comprehensive history of erratic and unruly behavior. This was on display in Hawaii in March 2022.
They were involved in a bar altercation, which resulted in law enforcement being called on site.
But is Miller in jail now?
Is Ezra Miller in Jail?
Miller was brought into the Hawaii Police Department by South Hilo officers on March 28, 2022, after causing disorder at a local bar.
According to the police report, Miller was "arrested and charged for disorderly conduct" at a bar in Hilo. The officers responded to a report of a disorderly patron at a bar on Silva Street at 11:30 PM on March 27, 2022, Sunday.
As for what Miller did, the police investigation says they became agitated once other people at the bar started singing karaoke.
Their anger escalated, and they started "yelling obscenities" at the karaoke singers. They even snatched the microphone from a 23-year-old woman, a disorderly conduct offense.
Then they got physical and lunged at a 32-year-old man playing darts. This was a harassment offense.
While all this was happening, the bar owner reportedly asked Miller to calm down, but they were in no mood to listen.
Upon the police officer's arrival at the scene, Miller was arrested, charged with the aforementioned offenses, and taken into custody.
Then, they were taken to the police station, where the officers took their mugshot. They were wearing a black-dotted white shirt for the night.
The officers determined their bail to be $500. The actor paid the bail upfront and was subsequently released. This means they are not in jail anymore but were in police custody for a while.
Not Ezra Miller's First Time
This isn't the first time the Justice League actor has done something outrageous. In April 2020, they were caught on video assaulting a woman in Iceland.
During this incident, they were talking to a woman and were seemingly getting ready for a joke fight.
"Oh, you wanna fight? That's what you wanna do?" they can be heard asking the woman. Miller then grabbed the woman by the throat, choking her, and threw her to the ground.

Ezra Miller got arrested in Hawaii for harassment charges but did not stay in jail. (Photo: Instagram)
The seven-second video ended after this. Someone at the bar later confirmed that the altercation was real, and Miller had to be escorted from the scene afterward.
And in late January 2022, they posted a cryptic message for a KKK group in North Carolina, becoming fodder for news outlets all over the country.
In the clip, they directly addressed the "Beluaville chapter of the North Carolina Ku Klux Klan" and told them, "Look, if y'all want to die, I suggest just killing yourselves with your own guns, okay?"
After this threat, Miller ended the video with an "Okay, talk to you soon, okay? Bye!" and ended the video with no context for the threat whatsoever.
These behaviors have concerned their fans, who usually take to social to voice their worries.
This is apparent in Pop Crave's Instagram post about the Hawaii incident. Fans in the comment section are talking about how he could be in a bad mental state.
"his isn't something to make fun of and laugh about. we don't know what he's going through," one said. "what we do know and the obvious is that he needs professional help if his behavior has been strange lately."
Their comment was met with mixed responses. Some told them not to glorify inappropriate behavior, while others said that it's not Miller's fault if he is going through some issues.
A few were also concerned about how they will never get The Flash movie and that DC should just let go of Miller.