Ezra Miller to Lead 'The Mourner' — A Movie Adapted from a Japanese Novel. But Is He Asian?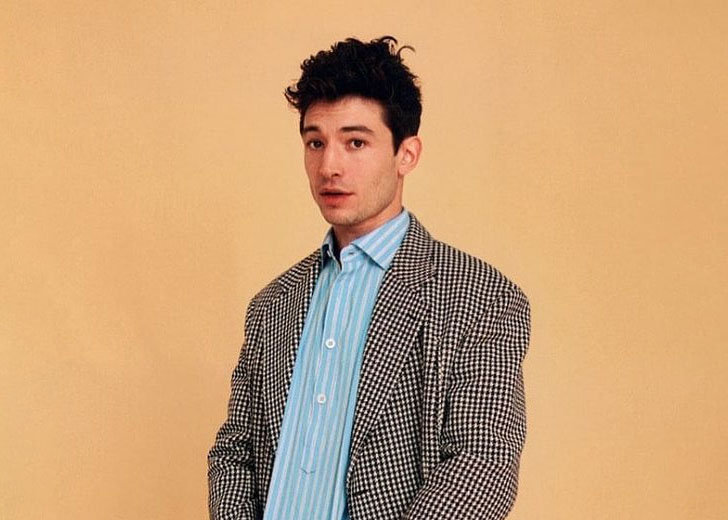 Throughout his career, Ezra Miller has landed numerous memorable roles in movies such as The Perks of Being a Wallflower (2012), We Need to Talk About Kevin (2011), and Justice League (2017).
And while all these movies have brought him a fair amount of praises and criticisms, none of them are as divisive as his role in the upcoming movie The Mourner.
The Mourner will be a movie that's loosely based on the Japanese novel Itamu Hito by Arata Tendo.
The novel follows a young man named Sakachiku Shizuto who travels around Japan mourning for the people who have no one to mourn for them.
The novel enjoyed great success and even won the prestigious Japanese Naoki Prize in 2008. It also got a Japanese-language film adaptation in 2015.
Outrage Over Ezra Miller Being For The Lead Role In 'The Mourner'
When it was announced in February 2019 that the novel was getting a Hollywood adaptation with Miller playing the protagonist, many people were dissatisfied with the news.
Many pointed out that Miller wasn't Asian and, with the protagonist's race being rewritten, the movie was going to be a prime example of Hollywood whitewashing.
Here we go again. Actor Ezra Miller - who is not Asian at all - is set to play the lead role in a film based on Japanese novel, The Mourner. The novel's protagonist, a character named Sakachiku Shizuto, will be rewritten as white. #HollywoodWhitewashing https://t.co/l229q5LPcv — 18MR (@18millionrising) February 18, 2019
Amidst the outrage, Robin Shushan, the screenwriter for The Mourner, revealed the movie will be a "very loose" adaptation of Itamu Hito.
It's an adaptation for an American film that will have a diverse cast. The great Ezra Miller was not cast to play a Japanese man.
However, even after Shushan's statement, many weren't satisfied and made complaints about Hollywood refusing to let an Asian actor anchor a major movie.
Ezra Miller's Ethnicity And Nationality
After being cast for the lead role in The Mourner, many have grown curious about Miller's ethnicity and nationality.
While it's known that he is an American actor, the details regarding his ethnicity aren't commonly known.
Previously, when talking to Haaretz, Miller opened up about his Jewish roots.
My father is Jewish, my mother is not, but I consider myself entirely Jewish even though according to Jewish law I am not. I encourage everyone to understand that the rules were written before anyone could do DNA tests. I know I'm a descendant of Abraham because I know who my father is.
Miller's father, Robert S. Miller, is an Ashkenazi Jew.
He has worked as a group publisher of Workman Publishing. As for his mother Marta, she is a modern dancer who is of German ancestry.
When talking to Interview Magazine, Miller revealed he got his artistic desires from his mother.
"My mother is an artist through and through. She's a modern dancer. And I think the way she raised her children was with a playful, curious inquiry into the world," he said.
Miller's parents have been very supportive of him and he describes his entire family as being very spiritual.
To do justice to his work in We Need to Talk About Kevin, the actor revealed he didn't talk to his mother for the entirety of the shoot.
Still, she was his biggest supporter and sat beside him when the movie made its debut at Cannes.