Ezra Miller Initially Thought He Was Gay before Coming Out as Queer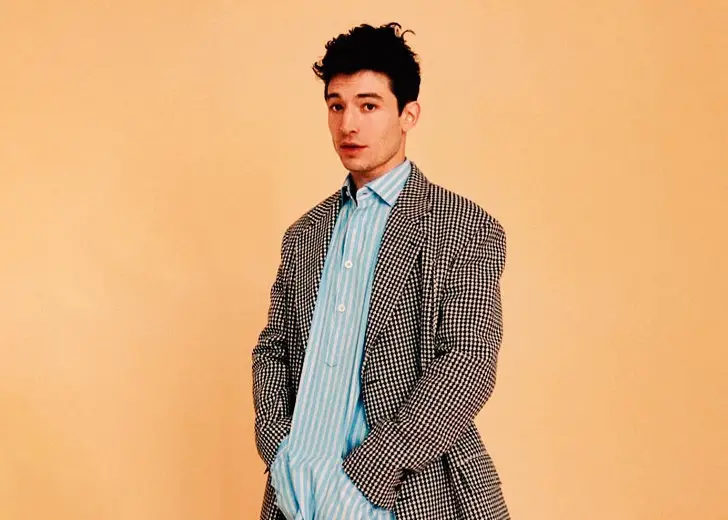 Actor Ezra Miller, in 2012, came out as Queer. He made the fact known in public during his exclusive chat with the Out magazine. 
"I'm queer," Miller said during the conversation. He further dived deep into talking about his personal life and friend circle.
The actor told the interviewer that he "have a lot of wonderful friends," who belong to different "sexes and genders." 
He further hinted at his polygamy practices when Miller talked about being in love with his friends, regardless of their gender. 
The actor further stated that he was "busy trying to figure out" relationships but at the same time expressed his concern over pursuing "monogamous binds," aggressively.
Miller, who was nineteen years of age at the time, said his generation was still in the process of understanding the cliched relationship practices.
He criticized the romanticism found in the prevalent culture, which dedicates individuals to look for popular practices.
Milner also questioned the true meaning of love citing the lack of tools required to establish its true meeting.
Per the actor, it is acceptable to be "unintenionally hurtful" and "irresponsible" when you are at a tender age and said he was "super down" with it. 
"That's where I'm at in the boyfriend/girlfriend/zefriend type of question," said Miller.
After the chat, Miller revealed to have mistaken his sexual identity while he was growing up.
The actor said he initially perceived himself as gay but later transitioned into a "really confused queer adolescent."
Miller, who thought he was gay during his school days, tried kissing "boys in school," but ultimately had a heartbreak when his best friend "turned on him." 
Per Miller, this incident metamorphosized his personality from a stutter to being "a totally gay little opera singer."   
Ezra Miller Was Noted for Coming Out
In 2017, Miller sat down with Shortlist to discuss his personal life, interest, and, most importantly, his coming out in 2021.
Miller revealed that his coming out made him feel like he "too the block away, [and] removed the dam." 
"I've undammed my identity in the world," told the actor who is popular for his portrayal of The Flash in DC's Justice League.
He further revealed that many "folks" inside and outside the industry, including people he had "never spoken to," criticized him for his actions.
People, whom Miller won't specify, told him that there's a reason why actors and other members of the queer community actively working in Hollywood conceal their identity. 
I was told I had done a 'silly' thing in… thwarting my own potential to be a leading man [in Hollywood].
Miller told the interviewer that to hear phrases like," You've made a mistake," is a hard thing to take. He questioned if his decision to come out was actually a serious mistake which Miller denied to concede.
The actor then remarked the comments as "rubbish," and stressed how the said decisions are up to the individuals to make and not for others to have an opinion.
Miller spoke strongly of the matter and called for individual freedom to "manifest the world we want to exists in," and opined that "humans are ready" for it.
Toward the end of the chat, the actor asked those who were still inside the "closet," to come out, saying, "It's all good. Its OK."