Ezra Koenig and Rashida Jones Had a Baby Secretly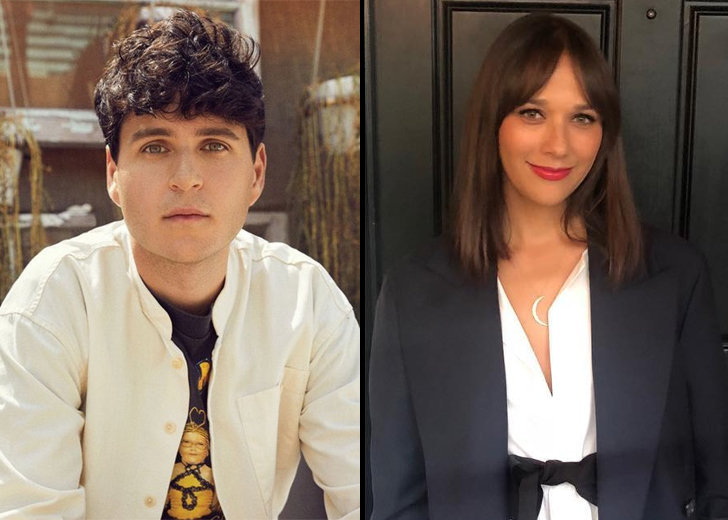 Ezra Koenig and his girlfriend Rashida Jones currently have a three-year-old child if 2018's People report is anything to go by.
The couple has kept their relationship covered in a veil of privacy, and to this day, they have never confirmed their relationship directly. 
They have never shared glimpses of their love or their son on social media, either.
However, they have, in the past, attended events together.
Ezra Koenig And Rashida Jones' Secret Baby
Unlike Kylie Jenner, Jones did not hide from the public during her pregnancy in 2018. 

Rashida Jones at 2018 Vanity Fair's Oscar Party (Source: Rashida Jones/Instagram)
She attended some very public events, like the Vanity Fair Oscar party and the Toronto Film Festival for the documentary she directed about her father, Quincy.
But the couple kept their pregnancy low-key and never confirmed it directly. 
They did not announce the birth of their baby either. 
This information was disseminated by People who confirmed that their son, Isaiah Jones Koenig arrived on August 22. 
When this news broke out, fans were shocked as they did not know that the Parks and Recreation actress and Vampire Weekend lead vocalist were going to be parents. 
And as expected, the uber-private couple did not share photos of their son or reveal any information. 
In 2014, the mother shared with The Guardian that she had difficulty accepting herself due to pressure from societal norms. 

Ezra Koenig and Rashida jones hanging out with Tasha Smith (Source: Tasha Smith/Instagram)
She explained that although she was happy and successful, it took her a long time to get there. 
"I'm happy but it's taken me a long time to get to a place where I actually am okay with the fact that I'm not married and don't have kids where I actually don't feel like a loser," said the actress. 
Ezra Koenig And Rashida Jones' Relationship
The singer and actress were first photographed together in 2014 at a party for the brand Opening Ceremony. 
They were probably friends at the time because both of them had other love interests in their lives. 
In July 2015, Jones appeared on Koenig's radio show, Time Crisis With Ezra Koenig, during the premiere.
According to Hey Alma, the actress read a short story about visiting Michael Jackson's house. 
That same month, Jone's father, Quincy Jones, tweeted a casual dinner outing photo with the actress and her boyfriend. 
After that, they were spotted out and about in New York City together, and they even started attending events together. 
But it wasn't until in 2017 that the couple assumedly went public officially. 
People reported the couple attended the Sundance Film Festival together and were spotted packing on the PDA. 
It is unconfirmed when exactly the duo got together, but in 2019, the lead vocalist opened up about his life with his girlfriend and toddler. 
"Our family's the most important thing in my life," said the singer to Entertainment Weekly. 
Koenig also talked about Jones' vastly different music taste. 
He shared the actress loved 90s R&B because she grew up surrounded by it while he preferred indie music. 
"Rashida is so checked out from indie music, there'll be times she'll hear me listen to something classic, and she'll be like, 'What is this? This sucks,'" stated Koenig.