Keeping up with the Joneses: How Many Siblings Does Rashida Jones Have?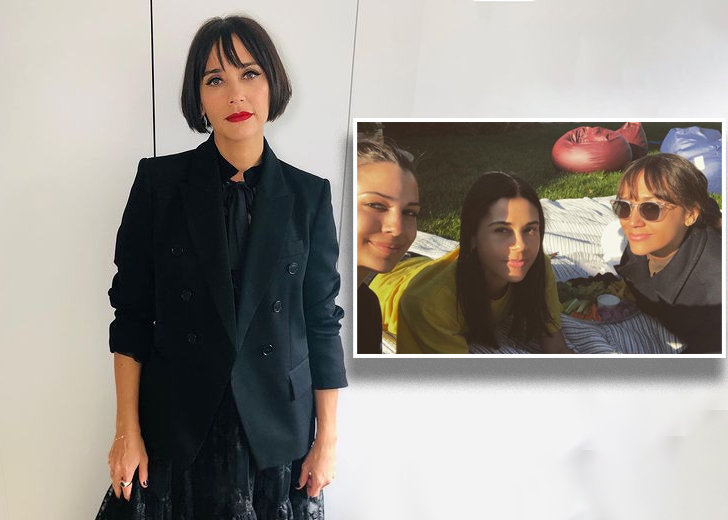 Rashida Jones was born into an A-list family, helmed by famous record producer father Quincy Jones and hit actress mother, Peggy Lipton.
Her father, a person with many talents, has earned 80 Grammy Award nominations and bagged 28 among them in his career spanning 70 years.
As for her late mother, Lipton has marked her name in the entertainment industry, with highly acclaimed roles in movies such as The Mod Squad, Twin Peaks, and Quincy.
Following on in her parents' footsteps, Jones has also earned recognition as actress, director, writer, and producer.
But hold on, Jones is not the only child in her family. Instead, she has multiple siblings. Here's what we know about them.
Rashida Jones' Siblings
Rashida has six siblings altogether. But not all of them are biological.
Her only biological sibling is her sister, Kidada Jones. Like Jones, Kidada is also an actress. On top of her decorated career as a performer, she is a designer for The Walt Disney with a line named Kidada for Disney Couture.
The remaining five are Jones' half-siblings. She has an elder sister, Jolie Jones Levine, from her father's first marriage with his high school sweetheart, Jeri Caldwell.
From her father's second marriage with Ulla Jones, the 45-year-old has two elder half-siblings — sister Martina Jones and brother Quincy Jones III.
Martina is famous as a model, while her brother is a film producer. Jones III has produced movies such as Feel Rich: Health Is the New Wealth, Star Camp, and Beef 4.
Besides, Jones has a sister named Rachel Jones from her father's relationship with Carol Reynolds.
She also has a younger sister, Kenya Kinski-Jones, from her father's relationship with Nastassja Kinski. The 28-year-old, born on February 9, 1993, is a fashion model working under the modeling agency TWO Management Women.
Although they aren't all biological, Jones apparently shares a healthy relationship with her siblings as they all unite in Joneses' family affairs.
Joneses' Big Happy Family
It doesn't matter how far the Joneses' children are or how they don't share the same parents, all of them get together during holidays.
The seven siblings, their spouses, children, and grandchildren all gather in their dad's house to celebrate holiday parties. "It's a big, happy family and we eat a ton," Jones shared about the family union during an interview with Vogue in December 2018.
She mentioned that the festivity would be accentuated by a father-son jazz performance with upright bass and piano. "It's really fun," she added. 
Following their family values, Jones and her sister Kidada even organized a similar party at her home in Los Angeles in 2018.
Needless to say, Jones and Kidada are very close to one another. So much so, the sisters often shop for each other.
"Our sense of style is exactly the same as it was when we were little girls," Jones told Vogue in the interview mentioned above.
She shared they laughed every time they met because their style hadn't changed since childhood. "Kidada is in a sweatshirt and sneakers and I'm in a striped top and a trenchcoat," Jones explained.