The Real Jamie behind 'Everybody's Talking About Jamie' Shares Heartfelt Message after Watching the Movie
'Everybody's Talking About Jamie' is set to premiere in September.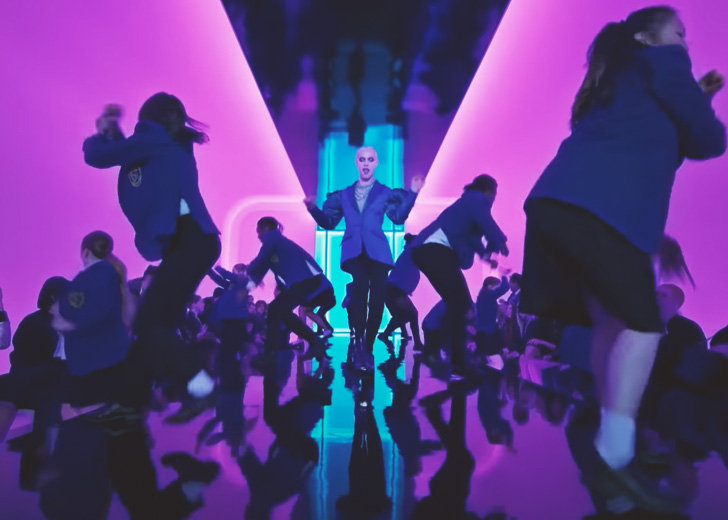 The highly anticipated film Everybody's Talking About Jamie premieres on September 17 on Amazon Prime in over 240 countries and territories.
Inspired by the actual life story of Jamie Campbell, the feature film is an adaptation of a musical under the same name and follows a teenager from Sheffield, England, who wants to be a drag queen.
During a recent interview with Variety, Peter Carlton, the movie producer, talked about delivering authenticity to the audience.
We want to make something that stays true to where it's from, but is as ambitious as possible. They can be locally inspired stories, but they've always got to feel big, they will not feel parochial.
Carlton explained that it was challenging to keep the lightness and intimacy of the show while trying to make it cinematic.
The director of the film, Jonathan Butterell, added, "I am thrilled that our film - the story of taking your place in the world with joy, pride and acceptance - will be winging its way across the world. Let's come together to celebrate the glorious and fabulous uniqueness of each and every one of us."
About 'Everybody's Talking About Jamie'
Screen newcomer, Max Harwood, portrays Jamie in the film and is set to become one of 2021's biggest breakthrough stars. The 23-year-old Hampshire-born actor often talks about his own journey of coming out as gay and how he resonates with the story of Jamie.

The film is almost entirely a stage-to-screen adaptation. The creators and cast of the film were inspired by the real story of Jamie Campbell, which was the subject of a BBC Three documentary, Jamie: Drag Queen at 16, which aired in 2011.
The documentary followed Jamie wanting to wear a dress to his high school prom. Jamie always dressed up throughout his childhood, and tutus were his favorite. But, he'd also wear his mum's shoes and dressing gown.
The Real Jamie Reacts
He never stepped back from expressing himself, but that also meant that he was constantly bullied. He says, "I've tried to block all the horrible stuff out, but the primary memory I have is walking back from school with fully grown adults shouting abuse at me."
Now that Jamie has amassed fans from all over the world, he uses his platform against bullying and has become an icon representing the LGBTQ community.
Ahead of the movie's premiere, the real Jamie shared his excitement over the film on his Instagram after watching it for the first time. In an emotional caption, Jamie revealed that he was stunned by how impactful his story would become.
"We never imagined we would see this work of art on the screens, telling an important turning point in our humble lives," he wrote. He thanked the entire team, including actor Hartwood, praising him for his impeccable talent.
He also appreciated the production companies and encouraged his followers to stay true to themselves.