Is 'Entourage' Reboot Happening? Here's What We Know So Far
There will be an 'Entourage' reboot as soon as Mark Wahlberg and HBO give a green light.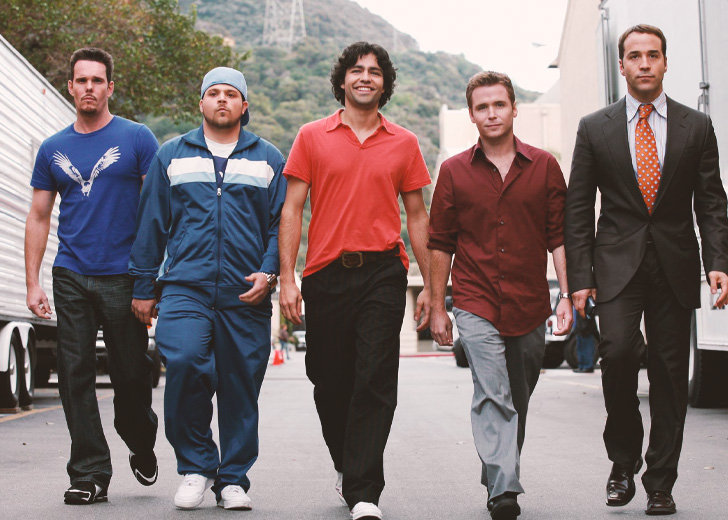 Entourage is an eight-season American comedy-drama television series that debuted on HBO on July 18, 2004. After 96 episodes spread across eight seasons, the series ended on September 11, 2011.
The series follows Vincent Chase (Adrian Grenier), a young A-list movie star, and his childhood pals from New York City as they try to advance their embryonic careers in Los Angeles.
Doug Ellin conceived and wrote most of the series, while Mark Wahlberg and Stephen Levinson served as executive producers. The plot is partly based on Wahlberg's experiences as a rising film star. 
The series was critically acclaimed when it first aired, but the reviews slowly deteriorated with more seasons. After Season 8, the showrunner and producers released a movie of the same name as a sequel. 
It follows actor Chase, who goes over budget on his directorial debut and begs newly appointed studio boss Ari Gold for extra money. Unfortunately, while the show's diehard fans were happy about the movie, it still received terrible reviews. 
Regardless, fans are still hoping for a reboot. 
Will There Be an 'Entourage' Reboot?
On August 27, 2021, TMZ interviewed Ellin about the reboot. Surprisingly, Ellin said that he was on board for the Entourage reboot and had written many ideas for it.
Similarly, he claimed that the prominent cast members, including Grenier, Jeremy Piven, Kevin Dillon, Kevin Connolly, and Jerry Ferrara, were ready to shoot the reboot. 
However, one person needs to be on board to make it all happen — executive producer Wahlberg. Ellin revealed they had not pitched the idea to HBO yet, but for that, they need Wahlberg to make a call. 
Therefore, it seems like everything lies in the hands of Wahlberg and HBO. If they agree, Entourage reboot might be released soon. 
Cast Members Consider Coming Back for Reboot
Ellin has already confirmed that most of the cast members are willing to come back for a reboot. However, Grenier has some reservations about coming back. 
He told Entertainment Weekly that he would first look at the deal and see what they will be doing. While he is "pretty open to anything," he is busy with his life right now. 
Since Entourage, Grenier has taken a step back from the entertainment industry. He recently made a big comeback with the Netflix thriller series, Clickbait. 
He has been living on his Texas farm with his partner, Jordan Roemmele. Grenier left Hollywood for Texas last year, and it appears he has been enjoying every moment, according to his Instagram.
This might be what he was referring to when he said he was busy with his life at the moment. Regardless, if he gets an opportunity to be back for the Entourage reboot, he would "certainly take a look."
His co-star Dillion, on the other hand, is all ready to come back for the reboot. Dillion played the role of a C-list actor, Johnny, who is also Chase's older half-brother, trainer, personal chef, and bodyguard. 
Dillion opened up to ComingSoon in November 2020 about the reboot. He said that he had worked with Ellin for a long time, so he would consider the reboot.
Similarly, he also confirmed that all the actors are on board for it. Therefore, if HBO gives a green light, we might be getting a reboot soon.