Inside Emma Portner's Wedding and Divorce with Elliot Page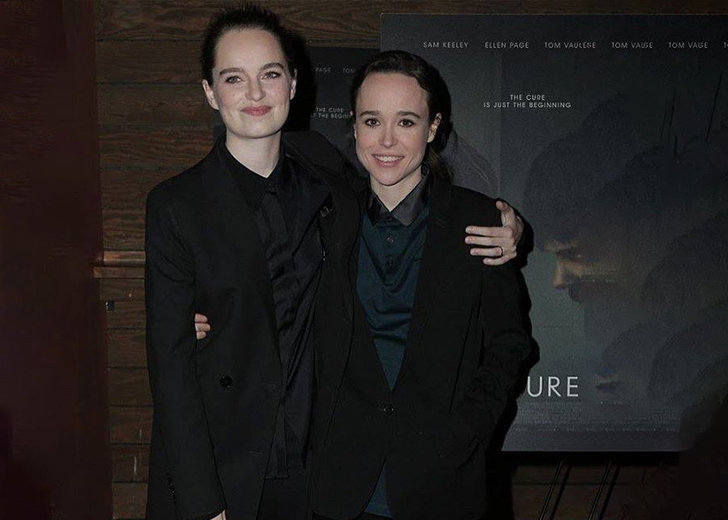 Ever since Emma Portner and Elliot Page started dating in 2017, they were referred to as couple goals. 
Back then, Page had not transitioned yet and went by his now dead name, Ellen Page. The two had a beautiful wedding ceremony in 2018, but their marriage only lasted for three years. 
Page filed for divorce at the beginning of 2021, ending their marriage. Their relationship was like a roller coaster, and here is everything we know about them.
Emma Portner and Elliot Page's Relationship and Wedding 
Page made the first move and texted Portner on Instagram in 2017. The actor told The New York Times in 2018 that he was captivated by Portner after he saw a video of her dancing on Instagram. 
She danced to a song by Sylvan Esso and stole Page's heart before even meeting him. The Juno star thought she was "so talented and so cool" and felt a connection to her. 

Emma Portner posing for a picture. (Source: Instagram)
But Portner had noticed Page way before that. She saw him for the first time when she was 12 and watched one of his movies. 
She knew back then that she would meet Page one day, but did not know when. After Page texted the dancer, the two hit it off and started dating. 
They went public with their relationship on June 27, 2017. They announced it via Instagram, where Portner danced while Page sang 'Lucky' by Britney Spears. 
Since then, they started making more public appearances. In addition, they posted each other on their respective social media and, at times, even went to red carpet events together. 
It is unknown when exactly Page and Portner got married and had a wedding ceremony. They have not yet revealed the details about their wedding. 

Elliot Page showing off his abs while taking a mirror selfie. (Source: Instagram)
However, the Inception star announced on January 3, 2018, via a series of photos. He wrote, "Can't believe I get to call this extraordinary woman my wife," and tagged Portner. 
A year later, Page told Net-A-Porter in February 2019 that his private wedding ceremony was "the most magical night" of his life. Moreover, he hinted the duo was discussing adopting a child. 
Looking at their social media, it seemed that Page and Portner were leading a thrilled married life. Therefore, fans were surprised when they announced the two were getting a divorce. 
Elliot Page Coming Out and Divorce 
Page came out as transgender on December 1, 2020, via a statement on Instagram. He confirmed he changed his name and pronouns. 
He viewed massive support for coming out, and his wife was his biggest cheerleader. On December 2, 2020, she reposted her partner's statement to her account and gushed how proud she was. 
She wrote, "I am so proud of @elliotpage. Trans, queer and non-binary people are a gift to this world." The post has since been deleted from Portner's Instagram. 
A month after Page's announcement, it was revealed that he filed for divorce from his wife. TMZ reported he did so on January 26, 2021. 
To date, neither Page nor Portner has opened up about the reason for their divorce. Instead, they gave a joint statement to People, which revealed that they had separated in the summer of 2020. 
After " careful consideration " that followed their separation, they made the "difficult decision to divorce." Regardless, the couple had "utmost respect for each other" confirmed they would remain close friends.