Meet Elon Musk's Six Kids Including Twins Xavier Musk and Griffin Musk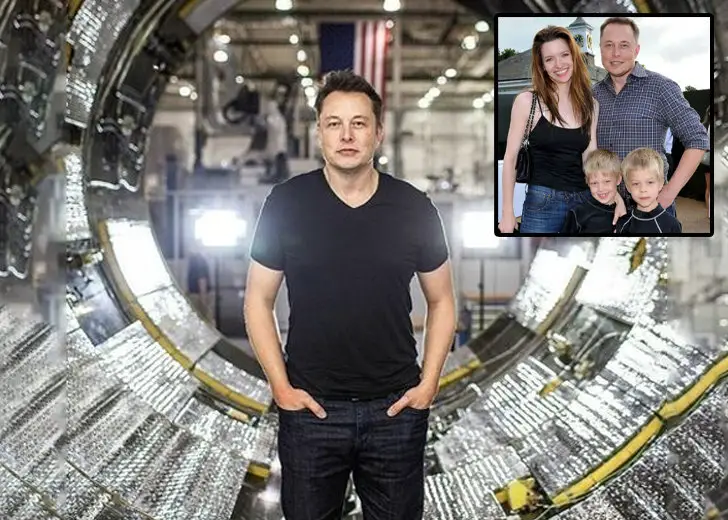 Elon Musk has a lot on his plate.
He is an entrepreneur and business magnate who is currently leading Tesla, SpaceX, Neuralink, and The Boring company. 
But when he is not looking after his billion-dollar companies, he is busy raising his six kids. 
The billionaire had a son, Nevada Alexander, in 2002, with his first wife, Justine Wilson. Unfortunately, he passed away at ten weeks old from sudden infant death syndrome. 
Following the tragic incident, Musk and his wife had twins, Xavier Musk and Griffin Musk, in April 2004. 
After the twins, the couple welcomed triplets Kai, Saxon, and Damian in 2006. 
Not much is known about Musk's kids, but in 2017's TED Talk, his former wife revealed that all five of their kids were conceived through IVF. 
The mother of five revealed in her 2010 Marie Claire essay that she coped with the death of their first son by visiting an IVF clinic less than two months later. 
The couple had planned to conceive as soon as possible again, and so within five years, they had five kids. 
Elon Musk's Son X Æ A-ii
In 2008 Musk and Wilson divorced, and Musk married actress Talulah Riley twice. 
Their first marriage lasted from 2010 to 2012, and their second marriage was from 2013 to 2016.
During that time, the couple did not have any kids.
After the divorce with Riley, Musk was in a relationship with Canadian singer Grimes, whose real name is Claire Boucher.
In May 2020, the duo welcomed their son, X Æ A-Xii, who made headlines for his unusual name. 
People were curious about how it was pronounced to which the Tesla CEO revealed in The Joe Rogan Experience podcast it was "X Ash A Twelve."
The name was initially X Æ A-12, but because the law did not allow Indo-Arabic numerals in names, they changed it to X Æ A-Xii. 
Musk revealed during the podcast that the "A-Xii" was his idea and referred to the "Archangel 12" CIA program, which created the airplane the SR-71.
The billionaire and the musician broke up last September after three years of dating. 
"We are semi-separated but still love each other, see each other frequently and are on great terms," Musk told Page Six.

Elon Musk youngest son (Source: Instagram)
He added that his work at SpaceX and Tesla required him to be in Texas or travel overseas while Grimes' career was based in LA.
Elon Musk on Having Six Kids
Having six kids might be a lot to many people, but Musk believes it is necessary for civilization. 
Last December, the SpaceX CEO disagreed that the world needed population control during a virtual Wall Street Journal event.
"There are not enough people, I can't emphasize this enough. There are not enough people," he said.
While many people believed Earth was overpopulated, Musk said it was completely opposite.
He iterated people should not have qualms about populating the Earth over climate change and inequality because civilization would crumble.
The father of six then joked that he had as many kids as he did because he was practicing what he preached.