Who Is Elle Fanning Dating? A Look Into Her Love Life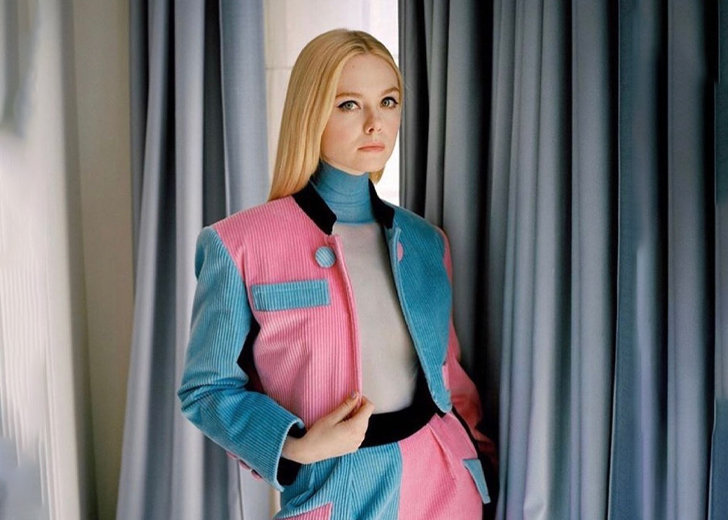 Elle Fanning made her acting debut at just 18 months old as the younger version of her sister, Dakota Fanning's, character in I Am Sam. 
Since then, she has transcended into Hollywood fame and become a star in her own right. 
Over the past few years, she captured the public's hearts with leading turns in Teen Spirit, The Roads Not Taken, and Netflix's All The Bright places. 
And naturally, with fame comes curiosity, and fans are wondering, "who is Elle Fanning dating?"
For those out of the loop, Fanning has been dating The Handmaid's Tale, actor Max Minghella since 2018. 
According to Elle, they were first linked after being spotted in Florence, Italy, holding hands in July of that year. 
At the time, the actress was 20 while her boyfriend was 32.
The duo met while working on Teen Spirit, written and directed by Minghella himself. 
It was Minghella's first experience as a director. 
In the movie, the actress took on the role of Violet, an aspiring singer from a turbulent family who takes part in a reality TV singing competition. 
Elle Fanning Dating Max Minghella
Both Fanning and Minghella are private about their relationship. 
In the initial phases of their relationship, they did not even confirm if they were dating or not. 
But, in the interim, it became impossible to deny since they were spotted on dates. 
After being spotted in Italy a month later, in August 2018, they were seen on a date in London. 

Elle Fanning and Max Minghella at an Allkpop interview (Source: Allkpop/Twitter)
A source who had seen the couple told Us Weekly then that the duo "seemed so relaxed and comfortable." 
"They were very low key and cozy with each other, and looking over for one another and chatting quietly to each other when they were together looking at stuff," added the source. 
Despite the dating rumors, the duo never once addressed or confirmed it until May 2019
They made their red carpet debut as a couple at the annual Met Gala. 
Elle Fanning Speaking About Her Relationship
That same year during Teen Spirit's Los Angeles press day, she was asked about her dating life by Entertainment Tonight's Katie Krause. 
The actress kept her lips sealed about her relationship and instead talked about her experience of working with Minghella. 
"I mean, we just really love working together. That was, like, very special, and he's such a good friend," said Fanning. 
She added that he was such an incredible director that Teen Spirit didn't feel it was his directorial debut. 
The actress explained that her boyfriend loved pop music and the movie he made was perfect. 
Minghella, too, did not reveal any details about their relationship, but he couldn't stop praising Fanning. 
He said Fanning was the only one who could do the movie, which was challenging as there were many elements she had to nail.  
"You have to be able to sing, dance, speak Polish convincingly, do the British accent, play the age range and carry the movie with an incredibly nuanced performance," said the director. 
Even after all these years of dating, the couple still values their privacy and refrains from offering glimpses of their romance to the public.