Elise Harmon and Chanel Advent Calendar Controversy Explained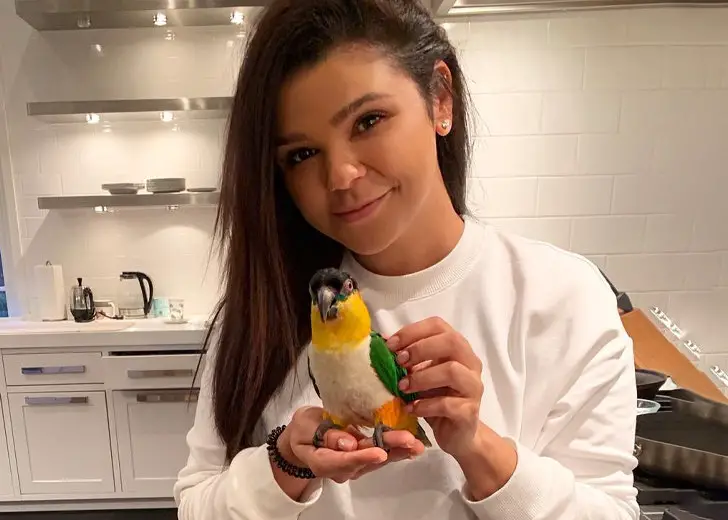 It turns out Chanel advent calendar, costing around $825, does not live up to its price.
TikTok user Elise Harmon, who goes by @Elise__Harmon on the platform, recently took to her handle to share a series of unboxing videos and show what she got inside the fancy calendar.
She reviewed the holiday product, saying, "Am I crazy? Absolutely, but I've never seen a Chanel advent calendar, so let's see if it's worth the hype."
What's inside the Box
In the first of many videos, Harmon began by praising the packaging — a large box with the shape of a Chanel No. 5 bottle containing minimal black and white boxes slotted together like puzzle pieces.
She noted that the numbering started at five rather than the standard day one.
The social media user then opened box number nine, it was an index card-sized sheet of stickers.
"Ok this has to be a joke. This is a joke. Stickers?" she said with amusement and disappointment at the same time.
After the first video received massive attention from netizens, Harmon was forced to unbox further and review the rest of the numbers.
Doing that, she showed some boxes with full-size beauty products like Le Vernis nail lacquer and Rouge Allure lipstick.
And while she loved those things, she went on to roast other things, like box number eight containing a small jewelry-sized dustbag with nothing inside.
"I can't make this up. It's just this bag. It's just a dustbag," she said.
She disliked other items, including temporary tattoos, a string bracelet with a plastic double CC-branded wax seal, and a flipbook.
Some of the things appeared to have been past "gift with purchase" freebies and were available on eBay.
The Controversy 
Harmon's videos immediately led to controversy, with many calling out Chanel for selling low-quality products.
In the wake of the situation, the brand also deleted its official TikTok account.
"I would sue them," someone commented on Harmon's video, while another wrote, "I'd demand a refund if I were you. That's literally worth like $5 maybe."
"How are they getting away with this?" another underwhelmed commenter asked, and another described it as "The Fyre Festival of advent calendars."
However, some people also defended Chanel, arguing that customers could see a list of what's inside the calendar before purchasing it.
The overall response to the product by Harmon was not all bad either. In one of the videos, she gave the packaging 10 out of 10 and loved some of the exclusive Chanel trinkets she got.
But again, as the caption on her most recent upload read, "When you try to get festive by buying an advent calendar but are left with shattered hopes and dreams," it seems she would not recommend anyone to purchase it or get it for herself next year.
Elise Harmon Allegedly Got Blocked by Chanel
The backlash continued when Harmon exposed that she was allegedly blocked on social media by Chanel after giving a mixed review of the product.
She posted another few videos to reveal that she was blocked by the brand. 
In her December 2021 Instagram post, she wrote, "This is the video that resulted in me getting blocked by @chanelofficial...They later removed their tiktok account entirely."
On the other hand, Chanel has no comment regarding their advent calendar's contents, price, and ongoing drama.