Who Is Chloe Fountain? Secret behind Viral TikTok Star's Makeup Routine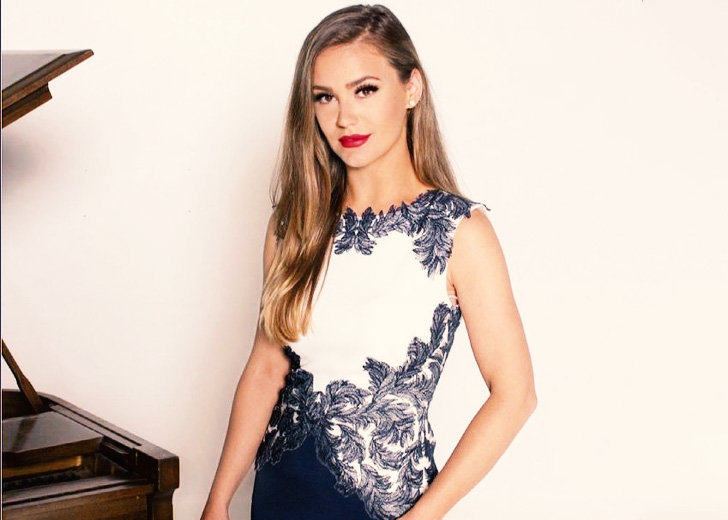 Viral fame is the name of the game, and Chloe Fountain seems to have found her ace strategy. 
The TikToker who goes by the username @chloefountainn on the platform has manufactured intrigue amongst the platform's users with a seemingly magical makeup transformation. 
Chloe Fountain's Trending Makeup Video
Fountain's makeup transformation is so mind-bogglingly amazing that people simply refused to believe that the before and after clips featured the same person. 
The viral clip in question begins with a visibly older woman with all of her elderly features on full display—we're talking jowls, wrinkles, freckles, and anything else one might associate with an older woman. 
However, as she flicks her hand over the camera, the frame with the older woman is gone. Now, a much younger woman with none of the elderly features listed above takes center stage. But, how?
Fans Don't Believe It's a Makeup Routine
Understandably, the people on TikTok were in awe. However, some outright refused to believe that such a feat could have been achieved through makeup. Their line of reasoning was that the video was made using two different subjects, possibly relatives. 
"Not trying to be mean but [it's] not the same person," wrote a viewer. Another one reasoned, "Mother then daughter. has to be. can't tell me differently."
Well, Fountain later confirmed that she hadn't seen her mother in years. In fact, she found it ironic that people thought her mother was in on the video. 
Chloe Fountain On Her Mother's Influence 
Turns out, Fountain channeled all of her mother's negative comments into a shield that kept the internet hate at bay. She told New York Post, 
When I was a kid, my mom would bully me and say mean things like, 'You'll never be a model, your legs are too fat.' So if I can take her [negativity] throughout my whole life, I can definitely take people hating on me online.
She also insisted that her videos were not to fool anyone or make anyone feel dumb. Instead, it was to let people know they could make beautiful changes to themselves at any age. So, how does she do it?
Secret Behind Chloe Fountain's Transformation
Fountain admitted to the Post that she liked causing controversy. A part of why she posted such a drastic video was to generate intrigue amongst followers and subsequently channel the mystery into building a viewership. 
Hence, she announced she would only "spill the tea" on her wondrous ways once she hits a million followers, and she has already made it past the halfway milestone. 
While she might not have divulged the entire process through which she turns back the clock on her appearance, she has dished on a few key steps. 
As per The Sun, the aspiring beauty influencer used face tape to pull away any excess skin and later applied makeup to flesh out her seemingly everlasting youth. 
Some believe her explanation, and some don't. But we'll have to wait until she makes a million followers before she shares a step-by-step makeup tutorial showcasing her techniques.