Eion Bailey Feels Proud to Have a Wife Like Weyni Mengesha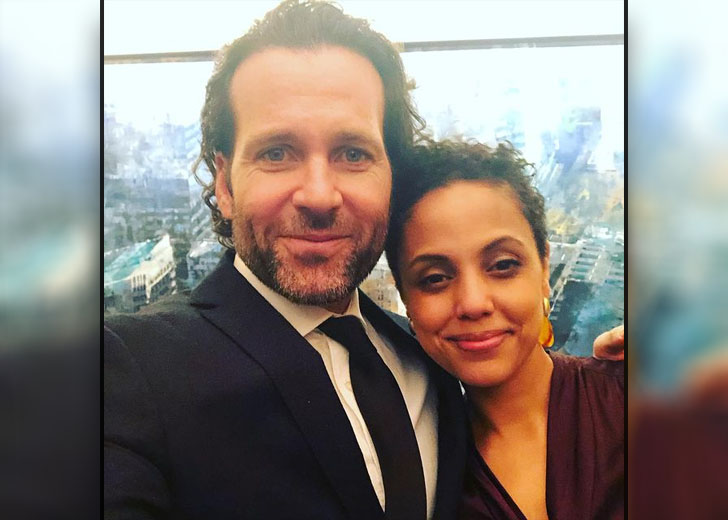 For those not in the know and asking, "who is Eion Bailey married to?" The answer is Weyni Mengesha.
And Bailey is phenomenally proud of his wife, not just for her work in showbiz as a producer slash director but also for her humanitarian efforts. 
On February 12, 2020, the actor put up an appreciation post for his beloved wife.
Eion Bailey Is Proud of His Wife, Weyni Mengesha
Mengesha addressed one of the who's who of Toronto society events when she stood behind the Canadian Club podium.
As outlined by Bailey's post, she spoke about radical inclusion, socio-economic equality in access to the arts, and also the importance of supporting the next generation of artists in order to create a healthy ecosystem for the city of Toronto. 
Later in his post, Bailey even drew a comparison of his wife's speech to the ones delivered at the Oscars by famed actresses like Sigourney Weaver, Brie Larson, and Gal Gadot. 
In case you missed that, they spoke of women becoming or needing to become superheroes in their lives.

Eion Bailey and his wife Weyni Mengesha at Royal York Hotel for a Canadian Club event. (Source: Instagram)
However, Bailey nodded that he had already witnessed one in his own life. In his experience, it was much simpler than what these A-list actresses explained.
He penned, 
There are no spandex costumes or fantasy plot lines, just one foot in front of the next on the road to making a difference for what you love and care about, confronting your fear, and speaking from the heart with the courage to stand by your convictions.
Towards the end, Bailey extended his ode of appreciation to all the women, making a difference in their communities and the entire world. 
Eion Bailey & His Wife Have Been Married for a Decade
Bailey and his wife Mengesha began dating sometime in 2009, and after dating for two years, the couple decided to take the next big step in their relationship. 
On March 31, 2011, Bailey and Mengesha got married in a private ceremony away from the prying eyes of the press. 
That comes as no surprise, though, because the couple has always kept their personal lives to themselves, with the exception of a few social media posts here and there. 
Eion Bailey Is a Doting Father
Take, for instance, the post that Bailey made on June 22, 2020, Father's Day. 
The doting father extended his warm wishes to dads everywhere, indigenous and immigrants, who took the time to guide, to love, with empathy, and listen actively to the questions and concerns of the next generation. 
He thanked all of them for the efforts they made to bring a little more light into the world and illuminate a path for the coming generation in a land that might otherwise seem dark. 
Of course, the caption, teeming with gratitude and humility, came with fitting pictures to go with it. 
For this special occasion, Bailey shared a series of snaps featuring him, his two sons, and one with his lovely wife as well. 
The snaps were seemingly taken as the loving parents were spending some quality time outdoors with the kids.
The Baileys were all dressed in comfy casuals as they took in the Toronto sunshine.