Who Is Brie Larson's Boyfriend? A Look at Her Dating History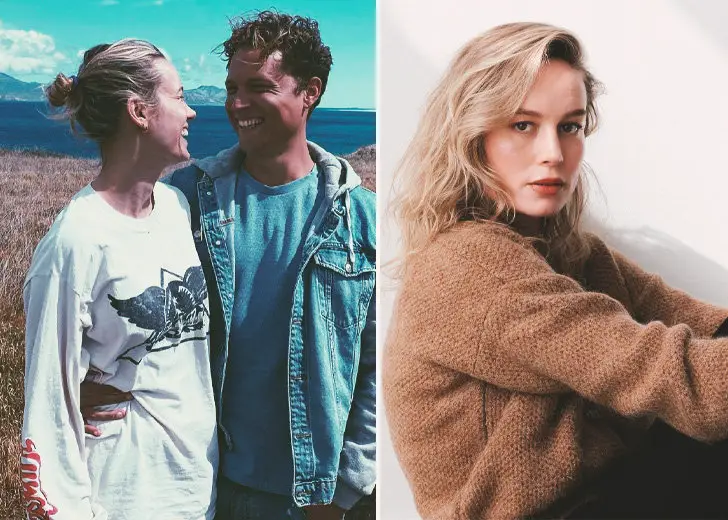 About six months after calling off her engagement with the former Phantom Planet frontman, Brie Larson was seen sharing a kiss with a new beau, Elijah Allan-Blitz, as the two were spending some quality time around Calabasas, California. 
As per People, the actress showed up with the virtual reality director, Alan Blitz, at a local supermarket, Lazy Acres. 
Brie Larson and Her Boyfriend's PDA Exploits
The outlet also found several PDA-filled snaps of Larson and Allan-Blitz. 
Allan-Blitz kept it casual, sporting a white T-shirt paired with black jeans. As for the Captain Marvel star, she went with a beautiful orange floral dress.
Almost three years have passed since the couple was first sighted together. Since then, the couple has made numerous outings together and are frequent on one another's social feed. 
Brie Larson's Boyfriend Wished on Her Birthday
On October 2, 2021, Allan-Blitz reaffirmed that he was head over heels in love with Larson on the occasion of her birthday. He also confessed that it was a privilege of a lifetime to celebrate every day with his girlfriend. 
The doting boyfriend went on to wish his girl a "happy day of birth." Of course, the post would be rendered incomplete without a worthy "couple goals" title, and guess what? Allan-Blitz did not disappoint. 
The post featured Larson wrapping her arms around her boyfriend, gazing into his eyes as he did the same. All the while, the snap had a beautiful orange tint thanks to the sunlight from the edge. 
Brie Larson Does Not Shy Away from Flaunting Love
A couple of weeks after her birthday, on October 15, 2021, Larson put up a post on her Instagram to celebrate her love. 
Admittedly, Larson's post wasn't as dramatic as her boyfriend's, but there was still an air of elegance in it. 
She announced that life was better with him alongside a snap of the adorable couple leisurely laying down on the grass overlooking the open sea. Larson put her head against her boyfriend, facing the camera, eyes closed, while Allan-Blitz had his gaze locked on the horizon. 
Is Brie Larson Married?
Prior to dating Allan-Blitz, Larson was engaged to her long-time boyfriend, Alex Greenwald. 
As per Grazia, Larson's representative confirmed that Greenwald proposed the Oscar-winning actress over their Tokyo trip in March 2016.
However, people did not notice until they saw the diamond engagement ring on Larson when she hosted Saturday Night Live in May that same year. Reportedly, Larson was joined by her husband-to-be at the after-party.
Three years after their engagement, Larson and her finacé called off their wedding plans. At the time, a source with People confirmed that the two had taken a step back from their engagement but were still on amicable terms.