Inside Eduard Martirosyan's Dating Life and Girlfriend Advice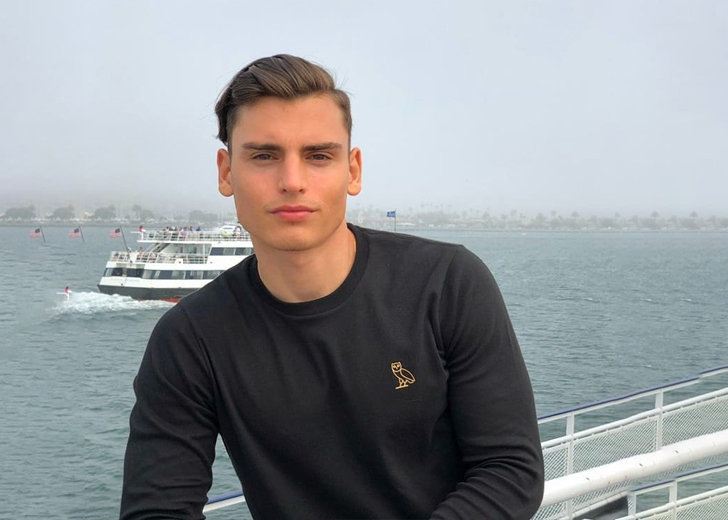 Doja Cat is an icon, both on the charts and off. She is notorious for her TikToks, particularly when she duets with another creator. 
And as if it were the Midas touch of virality, her duet with Eduard Martirosyan introduced the man to a whole new fan base.
Martirosyan, by no means, is a small-time TikToker. Rather, he has thousands of views on his content, mainly POV sketches, other comedy skits, about being foreign, and dating advice. 
That last category is the one he got his limelight from. With this incident, many have actually begun to wonder about who his girlfriend is or anyone else he is dating, at the least. 
Here is what we know so far.
Who is Eduard Martirosyan?
After making a video with a friend, Martirosyan was motivated to start his account.
He first went viral during the happenings of 2020, and since then, his account has consistently featured posts that drew on his diverse cultural background. 

Eduard Martirosyan posing for a picture. (Source: Instagram)
More than 48 million people have seen the video where he salutes Russian President Vladimir Putin, which is probably his most famous work.
However, being Russian/Armenian himself, he is as humble as ever and attributes his success on TikTok to his handwork and consistency.
The fact that he is doing something right is undeniable. With over 290 million likes, he has over half a million followers on Instagram.
Who is Eduard Martirosyan's Girlfriend?
Over at his YouTube channel, Martirosyan did a Q&A video in May 2021 with questions from his audience. One of the questions asked if he had a girlfriend.
Nonchalantly, the TikToker answered that he did not have a girlfriend at the moment. He further elaborated that he has been single for over a year. 
He also commented that he did not mind being single and did intend to stay a bachelor for a while. The girlfriend he had broken up with is not known as of yet.
Being a source of dating advice on the platform, many viewers also speculated his orientation. To this, he answered back in the most cheeky fashion he knew — with a TikTok.
He put up hand emoji call-outs over the song 'Kiss Me More' — wave for straight, ASL love for bisexual, and nail painting for gay.
He danced his hand around as SZA did her verse, and when the bing came on the song, he waved.
This, of course, is not a big surprise given that his dating contents deal with hetero-relationships. That being said, speculations rage on due to the video's caption being, "I'm straight as a circle."
That being said, who he is dating right now, or even dating at all, is unknown.
The Future for Eduard Martirosyan
As stated before, Martirosyan is part Russian. One of his first tastes of fame came with his duet video, in which he fearfully scrambles to salute the Putin, zipping up his Slav tuxedo to look proper.
His follow-up to this would be another TikTok duet with a similar setup. Only this time, it is the Chinese President Xi Jinping, and he is seen simmering down and not caring.
These two videos were posted back in 2020, and due to their content, curiosity has come regarding Martirosyan's political beliefs.

Eduard Martirosyan taking a mirror selfie. (Source: Instagram)
Thus, in response to the ongoing war, he recreated the setup, but this time scoffed at pictures of Putin. 
When pictures of Ukrainian President, Volodymyr Zelenskyy, came up, he smiled and wholeheartedly gave the leader a respectful salute—zipping up his Adidas tracksuit, of course.
This gesture of his clarified his affiliations while also referencing the sentiments of the Russian people regarding the war.
That being said, the influencer will mostly be sticking to his main content of humor and skits, hoping to collaborate with big names like Addison Rae and Noah Beck.
Next to TikTok, he also has an OnlyFans, which we imagine is lucrative.